Seattle, Wash. (March 15, 2021) – Greater Seattle Partners (GSP) board of directors today announced that former director of the World Trade Center Seattle, Emily Cantrell, will succeed Samantha Gotkin as the vice president of operations and strategy for GSP. Gotkin will return to her consultancy role with GSP as she pursues additional opportunities for her business and family.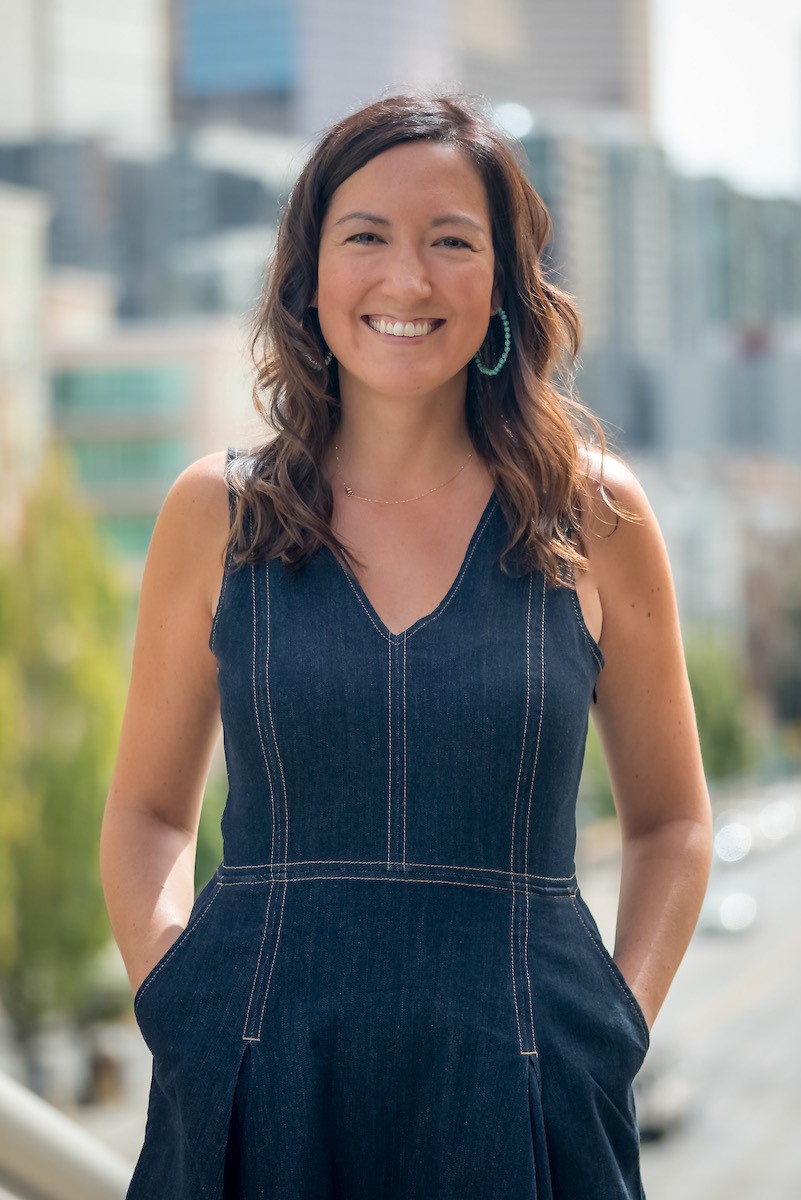 "Emily Cantrell has been a strong advocate for our region and has a long history of promoting our unique strengths to business leaders and visitors from across the globe," said Brian McGowan, chief executive officer of GSP. "I have no doubt she will build upon Samantha's great accomplishments as they work together to bring greater prosperity to our diverse and vibrant communities through equitable and inclusive economic development."
"The global pandemic and civil unrest created unprecedented challenges that required strong leadership from an incredible leader like Samantha Gotkin, and we are going to miss her in a full-time capacity," said Phyllis Campbell, chairman, Pacific Northwest, JP Morgan Chase and Executive Council co-chair of GSP. "But we are thrilled to welcome Emily Cantrell to the team as another competent and strong woman who will strengthen and unify our region's economic development efforts."
"Our pioneering spirit would not exist without the strong individuals that bind our communities together and make our region such a great place to live and do business, said Bill McSherry," vice president of government relations, The Boeing Company and Board chair of GSP. "From her days as a local news producer to her community activism and involvement and tireless promotion of greater Seattle, Emily Cantrell has long been a catalyst for positive change in our region. We welcome her enthusiasm and experience to GSP."
Emily Cantrell has served as the director of the World Trade Center Seattle since 2017. Previously, she held several tourism and hospitality roles with the Seafair Festival, Visit Seattle, Columbia Hospitality and Miles Media. Emily is also a former news producer for KOMO 4 TV and NorthWest Cable News. She is a survivor of the 2017 Las Vegas shooting and a Board member of the Alliance for Gun Responsibility, which, among other accomplishments, has helped pass 15 bills in the legislature and one ballot initiative in the past two years. Emily is a graduate of the University of Washington, and she will soon successfully conclude the IE Brown Executive MBA program.
ABOUT GREATER SEATTLE PARTNERS
Greater Seattle Partners (GSP) is a public-private partnership that leads regional economic development through global business attraction, site selection and investment and trade opportunities in the greater Seattle region. GSP collaborates with community and economic development partners to ensure that every person in the Puget Sound region has the opportunity to prosper. We strive to attract and retain quality family/living wage jobs across all communities of the region. Throughout the world we tell the story of our talent, pioneering spirit, unique communities, and quality of life. For more information visit Greater-Seattle.com.
###