Greater Seattle Partners joined the Washington State Department of Commerce and a delegation of nine Washington-based aerospace organizations in the USA Pavilion at the 2021 Dubai Airshow to showcase our incredible ecosystem of commercial aviation, defense, IoT, satellite and space industries and assets to the world. Home to more than 900+ aerospace-related companies in Greater Seattle – with 400+ more across the state of Washington – we are unlike anywhere else on Earth.
On Day One, we took the stage for the opening ceremony and ribbon cutting with the legendary Charlie Duke – the youngest person to walk on the moon – as well as the Aerospace Industries Association, United States Department of Defense, United States Embassy Abu Dhabi, UAE and industry representatives.
This ceremony started the five-day event consisting of key meetings with aerospace leaders, along with featured speakers, forums, pavilions and companies from more than 20 countries. On the tarmac, there were impressive commercial, military and private aircraft displays, including those by Boeing. The 777x amazed audiences with its aerial acrobats and folding wings. In addition, the Boeing ecoDemonstator, with its iconic Alaska Airlines' branded tail, sat close by providing informative tours of the latest sustainability initiatives they are leading to make travel more eco-friendly.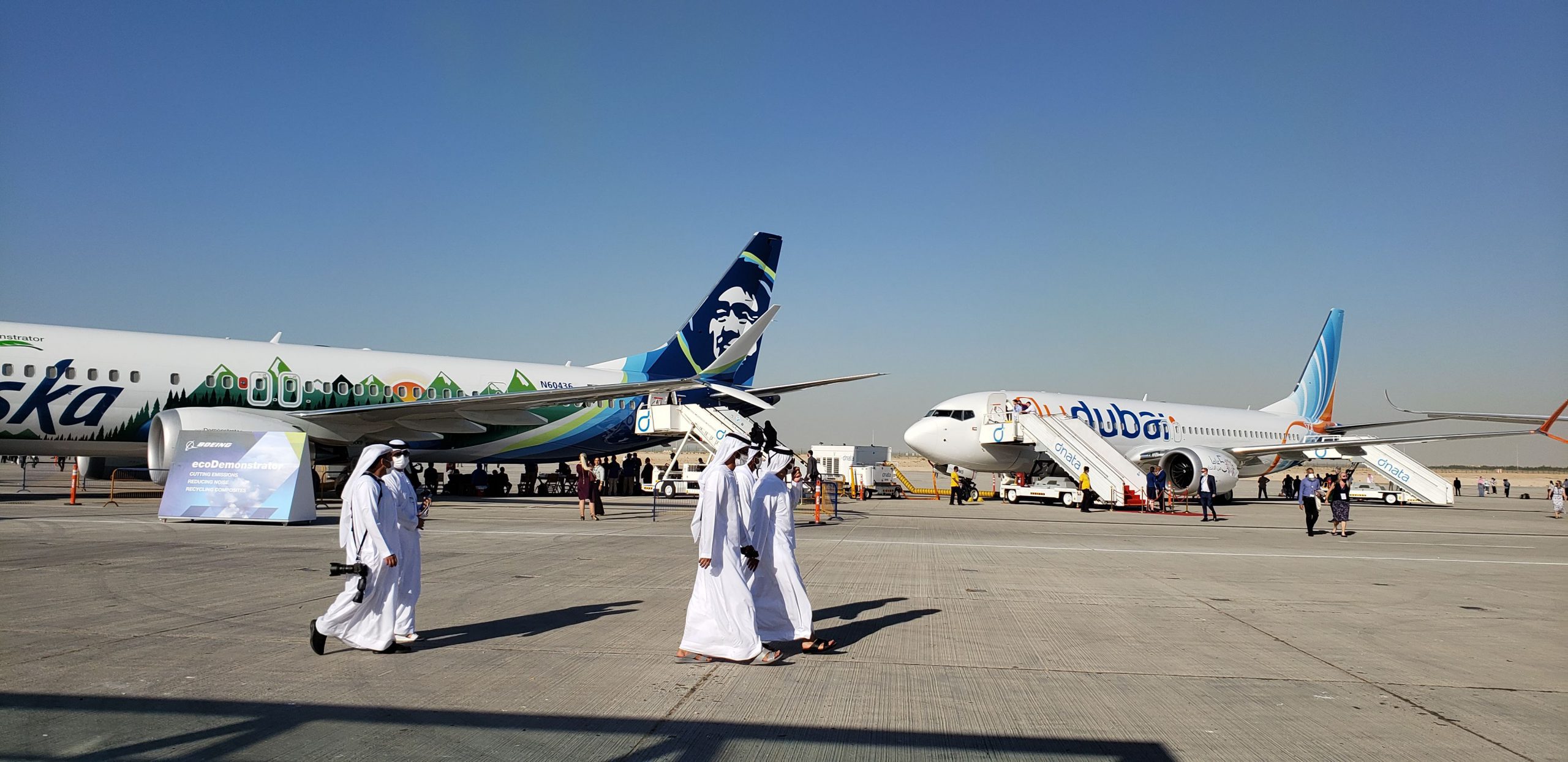 Other local and iconic brands in attendance included Amazon Web Services (AWS), BlackSky, and Microsoft Azure. The number of game-changing aerospace and IoT companies from Greater Seattle and Washington at the Dubai Airshow was truly amazing.
For Washington-based companies interested in expanding their reach into the aerospace market, the Department of Commerce offers a number of domestic and international economic opportunities to maximize your sales and marketing efforts, including grants to offset costs. Learn how they can help you.
For companies outside of Washington interested in joining our region's incredible aerospace ecosystem, visit https://greater-seattle.com/aerospace.