Canada is undoubtedly one of Greater Seattle and Washington State's top foreign direct investment (FDI) and international trade partners, and throughout the pandemic we've long awaited the opportunity to re-engage in-person with our good friends to the North.
Days after the US-Canadian border reopened in November, Greater Seattle Partners (GSP) and more than a dozen of our partners headed to Vancouver, BC for a three-day trade mission aimed at renewing collaboration and strengthening our cross-border relationships.
Despite navigating record-breaking rain and flooding, as well as downed trees and mudslides on I-5, the delegation made it safely across the border in time for a meeting with Invest Vancouver and other prominent British Columbia leaders. A BIG thank you to Kenmore Air for pivoting quickly to secure our safe transport both there and back. We could not have done it without you.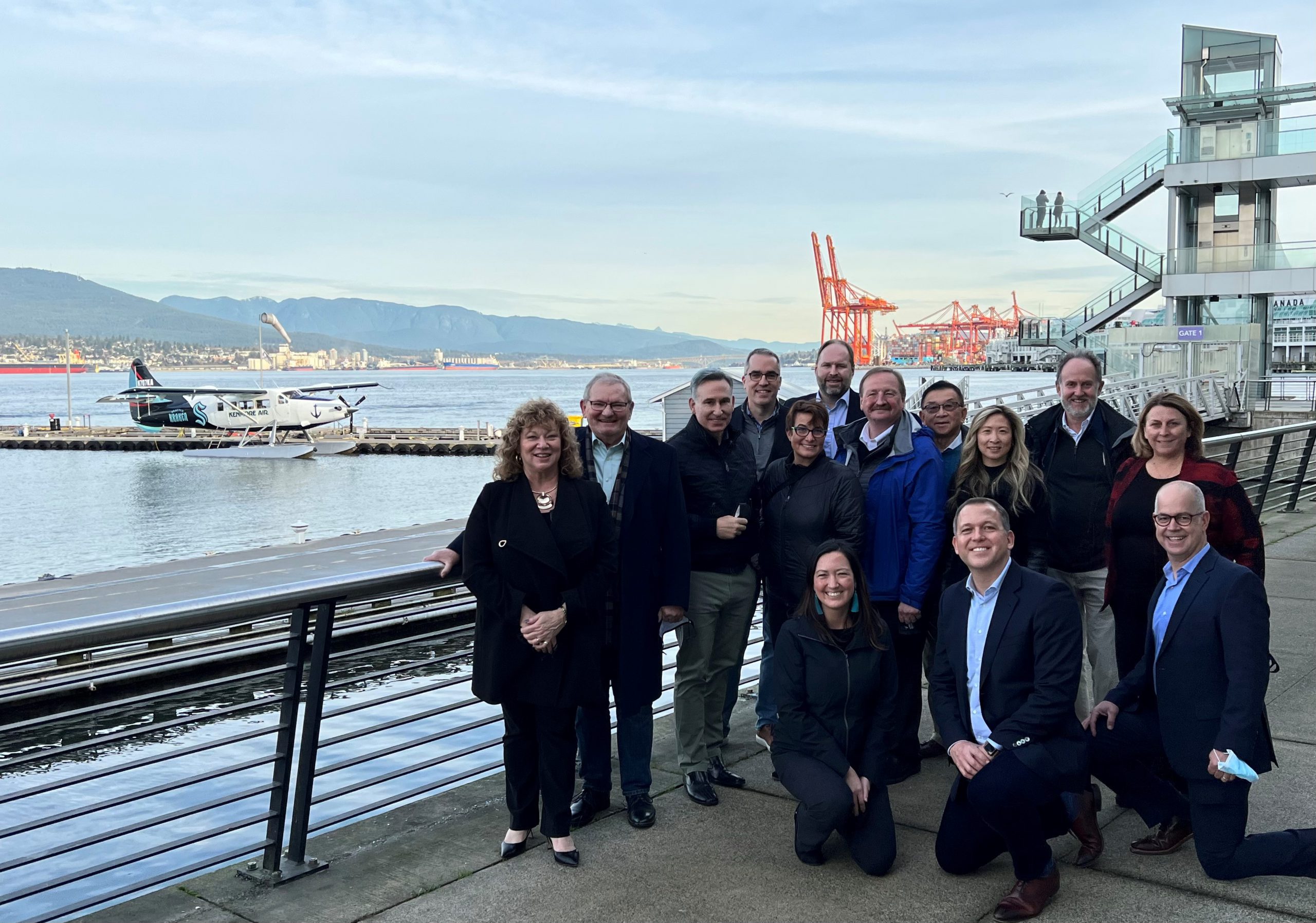 We are grateful to Mia Yen, Consul General of Canada in Seattle for joining us on what would be the first official event in her new role. During this meeting, we discussed the need for more robust data and analytics that further tie Greater Seattle and Greater Vancouver together and leverage our economic assets and opportunities for sustainable growth.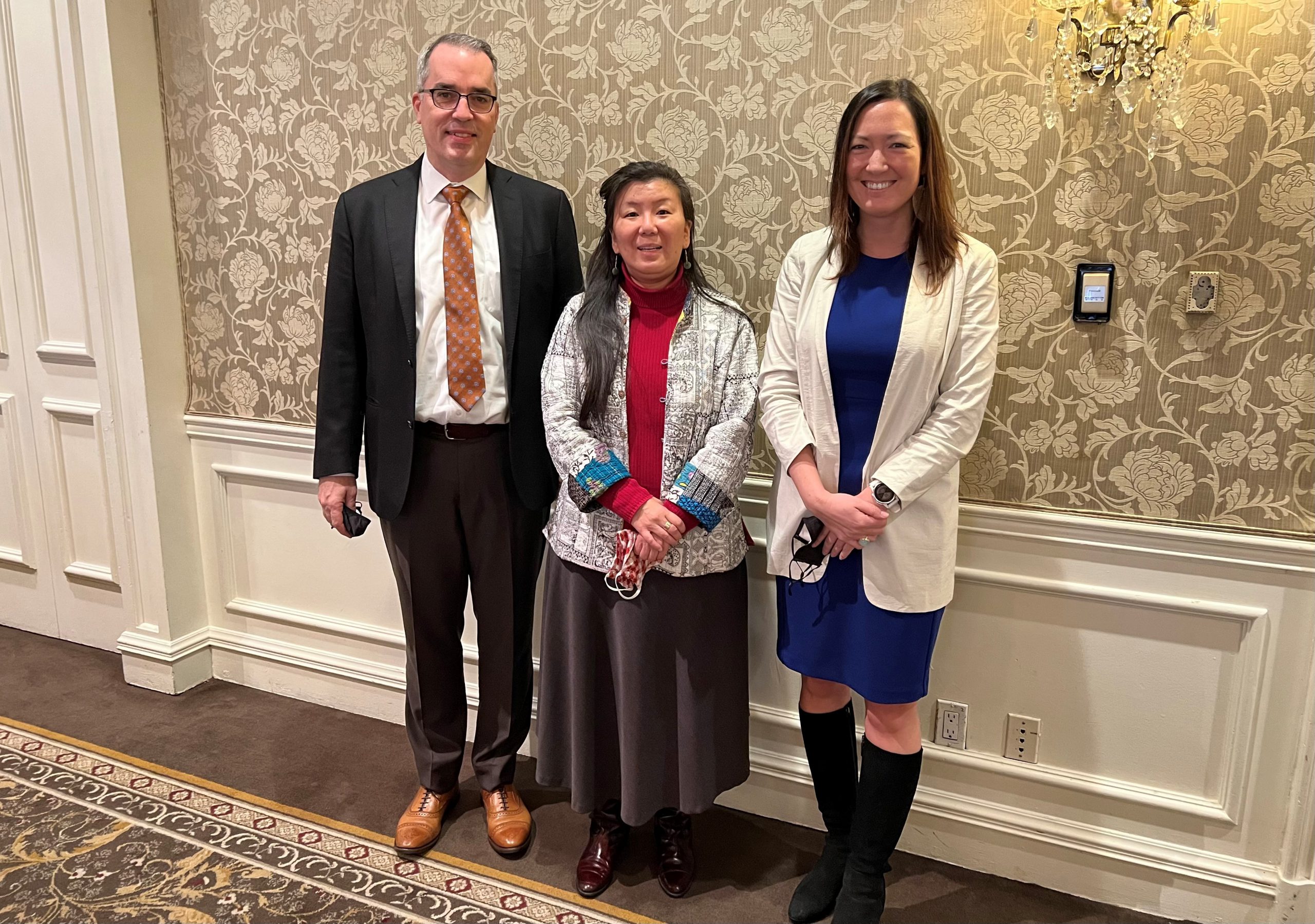 GSP also sponsored the 5th Annual Cascadia Innovation Corridor (CIC) Conference, led by Challenge Seattle and other prominent Seattle and Vancouver leaders. After more than a year of border closures, leaders announced key steps to promote business expansion and academic collaboration in British Columbia, Washington, and Oregon.
The conference featured speakers from both sides of the border, including:
Jennifer Granholm, United States Secretary of Energy
Premier John Horgan, Province of British Columbia
Governor Jay Inslee, State of Washington
Brad Smith, President, Microsoft
Paula Hammond, Market Leader, Multimodal, WSP
Brad Smith's opening keynote provided insights and strategies to create a more sustainable region. Sustainability was the key topic of the conference, with sessions focused on available talent, community health, and ways to prevent our shared border from ever closing again. There is an inspiring amount of innovation underway in our region to help in the global fight against climate change, and there was much discussion on how to further support these efforts.
As we anticipate up to 4 million more people moving to the region by 2050, speakers discussed ways to adjust to this rapid growth and corresponding transportation challenges and rising housing costs, while also maintaining a high quality of life for residents. Governor Jay Inslee, along with Oregon Governor Kate Brown and Premier John Horgan, signed a memorandum of understanding (MOU) to establish ultra-high-speed transportation as a priority for our region.
By working together, we are better positioned to attract global investment and create and sustain opportunity and prosperity for all. We look forward to continuing collaboration with Vancouver and the Cascadia Innovation Corridor to build a more modern, sustainable megaregion with innovative economic development strategies.