The US-Qatar Business Council (USQBC), in partnership with Greater Seattle Partners, District Export Council, and World Trade Center Seattle, recently organized a business visit to Seattle, Washington to engage with key policy makers and the local business community to expand and enhance economic partnerships between the State of Qatar and the State of Washington.
The business visit featured the following representatives:
His Excellency Mansoor Al-Sulaitin, Consul General of State of Qatar
Fahad Al-Dosari, The State of Qatar Commercial Attaché to the United States
Mohammed Barakat, USQBC Managing Director and Treasurer of the Board of Directors
Josh Davis, Vice President Global Trade and Investment, Greater Seattle Partners
David Woodward, Chair, Washington District Export Council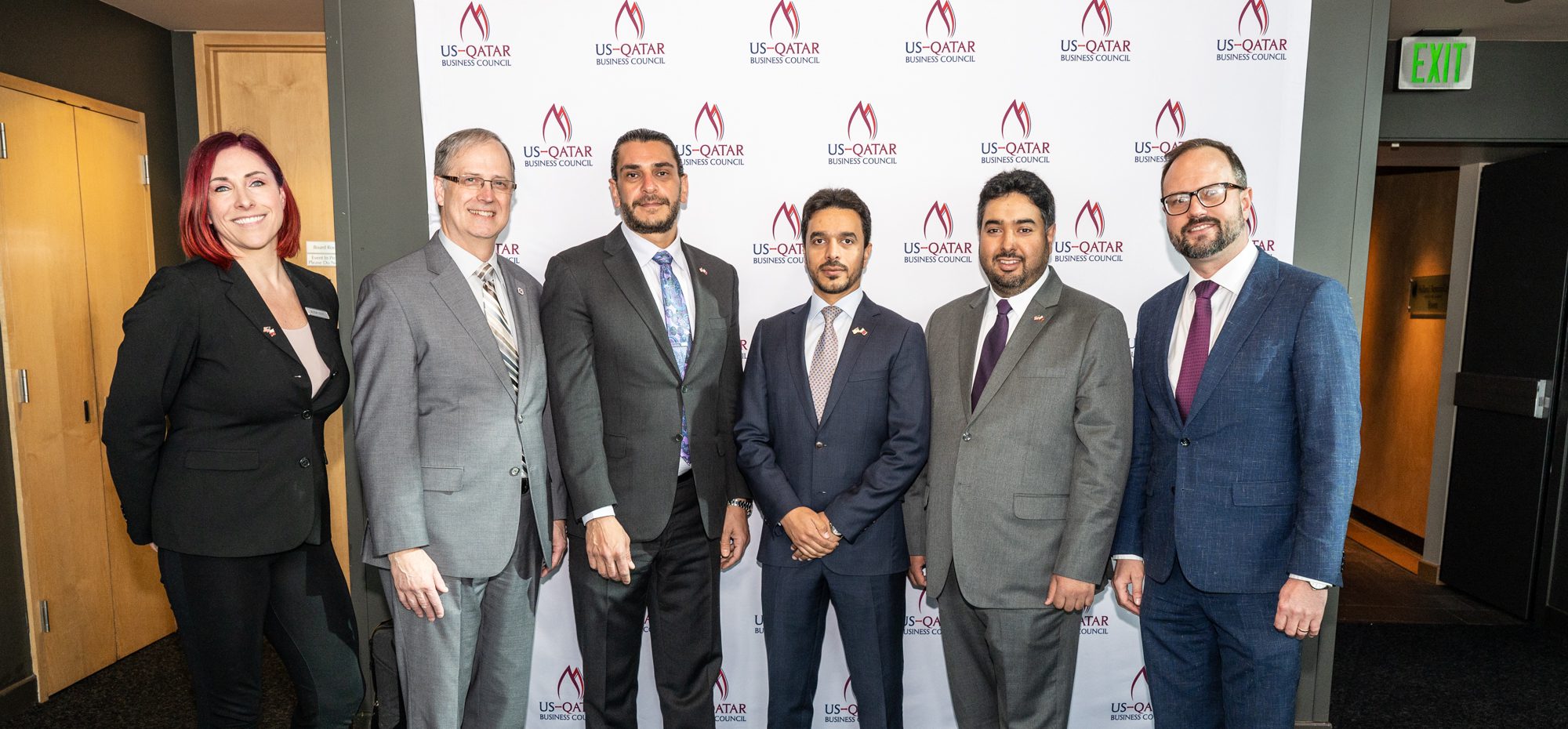 During the Business Seminar & Breakfast hosted by USQBC at the World Trade Center Seattle, participants were able to network, learn, and explore business opportunities between Washington State and the State of Qatar. This was followed by a Business Lunch hosted by Greater Seattle Partners at the Capital Grille in downtown Seattle, which was attended by key representatives of Washington State's business and policy communities.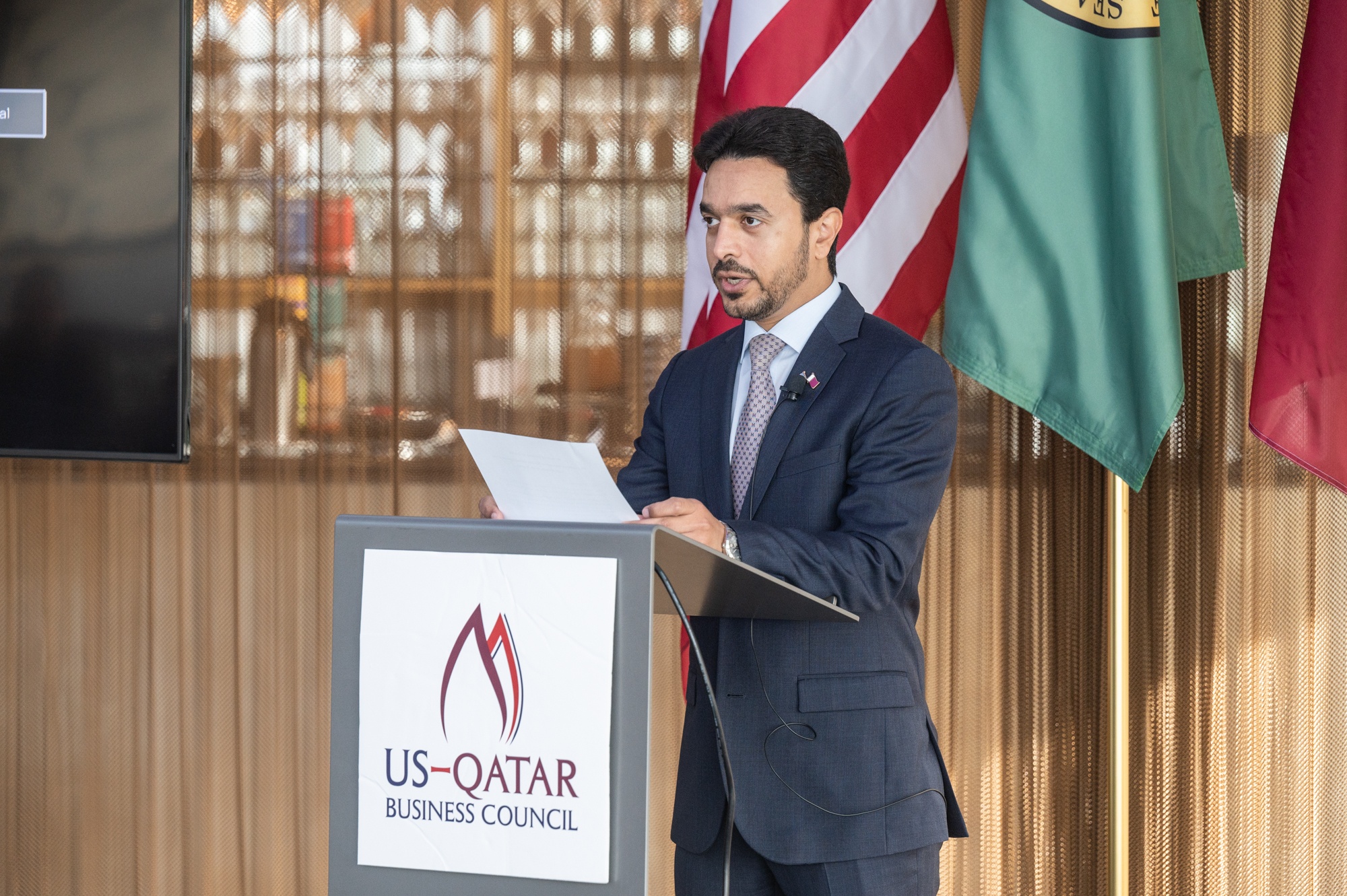 His Excellency Mansoor Al-Sulaitin, Consul General of the State of Qatar, said, "Washington State is one of the country's leading life sciences, agriculture & food, and ICT hubs. Similarly, the State also represents one of the country's most forward-thinking regions for sustainability and environmental stewardship in its cleantech industries, which are some of the most important areas for Qatar to expand upon and seek further investment opportunities in."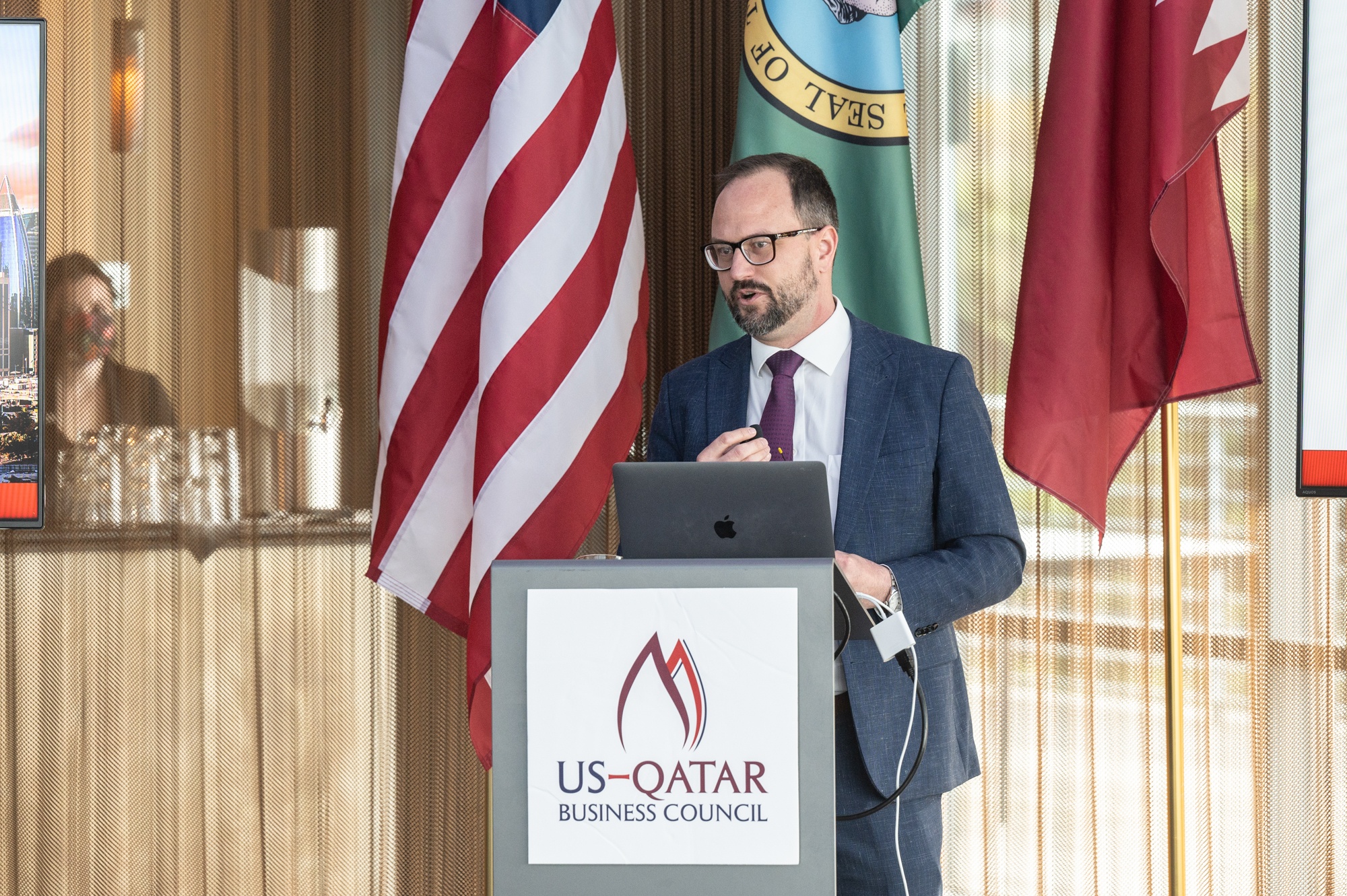 Josh Davis, Vice President Global Trade and Investment, Greater Seattle Partners said, "Greater Seattle Partners was pleased to welcome His Excellency Mansoor Al-Sulaitin, Fahad Al-Dosari, Mohammed Barakat, and the Qatari delegation to the Greater Seattle region where partners from our three counties were engaged. Following our recent engagement in the Middle East in November, and Qatar's historic deal with Boeing, this visit reaffirms our shared commitment with Qatar as a strategic partner for investment and trade. We are excited about the growth of our relationship."
David Woodward, Chair of Washington District Export Council said, "The relationship between the people of Qatar and the people of Seattle and the State of Washington has been growing over many decades, led by future leaders of Qatar coming to our region for their higher educational studies. Today our two regions are moving into a dynamic new phase in our bi-regional relationship facilitated by the new Qatar Airlines direct flight between Doha and Seattle; we're seeing a growing alignment in strategic priorities around environmental sustainability, technological innovation, and cultural enrichment. All in all, I think our two regions are destined to grow much closer in the years to come."
Fahad Al-Dosari, Qatar's Commercial Attaché to the United States, said, "The State of Qatar is committed to expanding the economic partnership with Washington State by promoting Qatar's commercial environment across a diverse range of industries, including Information and Communication Technology, Agriculture and Food, Advanced Manufacturing, and logistics. This visit demonstrates the commitment Qatar has to attracting US companies to consider Qatar as a hub for expansion into regional markets while benefiting from Qatar's robust investment incentives."
Mohammed Barakat, Managing Director and Treasurer of the Board of Directors of USQBC, said, "Qatar has been a key historical economic partner for Washington State through the longstanding relationship between Boeing and Qatar Airways. We see many opportunities for enhanced business partnerships and export opportunities for Washington State's vibrant ICT, Aerospace, and Life Sciences industries."
Port of Seattle
After lunch concluded, the participants then departed to the Port of Seattle for a site visit. They were given a tour of the Port and learned the incredible role Washington's ports play in the state's economic development. Participants also remarked upon the importance of Qatar Airways recent establishment of a direct route between Seattle and Doha in 2021.
Boeing Manufacturing Facilities
Qatar's Consul General His Excellency Mansoor Al-Sulaitin, and Fahad Al-Dosari, The State of Qatar Commercial Attaché to the United States, visited Boeing's manufacturing facilities. There they met with key representatives of the Boeing team, and the participants discussed the importance of the Qatar Airways-Boeing partnership.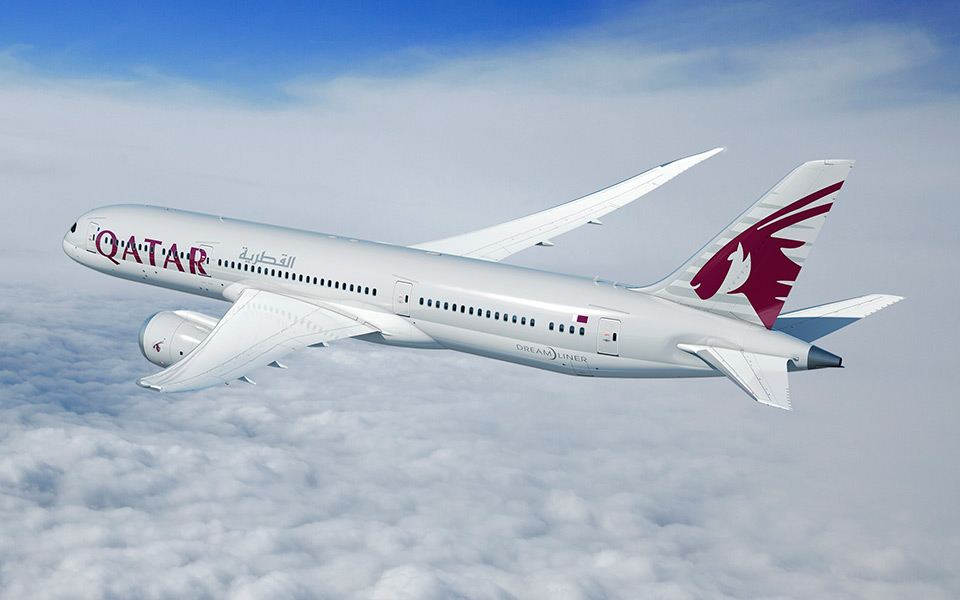 The deal between Qatar Airways and Boeing signed on the sidelines of the Amir's visit to Washington, DC in January 2021 was a major milestone for commercial relations between the United States and Qatar. Qatar Airways will be the 777-8 Freighter launch customer with a firm order for 34 jets and options for 16 more, a total purchase that would be more than $20 billion at current list prices, and the largest freighter commitment in Boeing history by value.

The order supports hundreds of US suppliers from across 38 states, will sustain more than 35,000 US jobs, and provide the American economy with an annual estimated economic impact of $2.6 billion during the contract's delivery period. This purchase will also serve as a key boost to Qatar's strategic development goal of being the leading transportation and logistics hub for the Middle East region.
Climate Pledge Arena
The business visit concluded with a visit to Seattle's Climate Pledge Arena where participants toured the facility and discussed the importance of sustainability as a driving economic force. The participants discussed the commonalities between Climate Pledge Arena and the stadiums built for the FIFA World Cup Qatar 2022, the world's first carbon-neutral World Cup.
U.S. Qatar FDI & Trade
The bilateral business ties between the United States and Qatar continue to solidify with the total economic relationship between them exceeding $200 billion as of 2019. The US is Qatar's largest foreign direct investor with a total of $110.6 billion in FDI and is the largest single source of exports to Qatar at $6.5 billion in goods in 2019. In the past five years, Qatar has imported over $23 billion from the US, and over 850 US companies now operate in Qatar.
Qatar is also an increasingly large investor in the United States having pledged over $45 billion in investment over the coming years with key investments already having been made across multiple sectors including oil and gas, financial technology, real estate, food production, and hospitality, among others.