It was an honor to welcome New Zealand Prime Minister Jacinda Ardern to Greater Seattle on her recent visit to the United States. She is one of the most dynamic and respected world leaders today, both for her domestic efforts and her advocacy at the international level on such issues as climate change and environmental sustainability, women's rights, response to terrorist attacks, and the fight against COVID-19.
Welcome Reception
To celebrate Ardern's visit, we joined tribal leaders from the Muckleshoot and Suquamish tribes, as well as Alaska Airlines, Amazon, Boeing, Microsoft and public and private partners from across the region for a welcome reception at the Seattle Aquarium.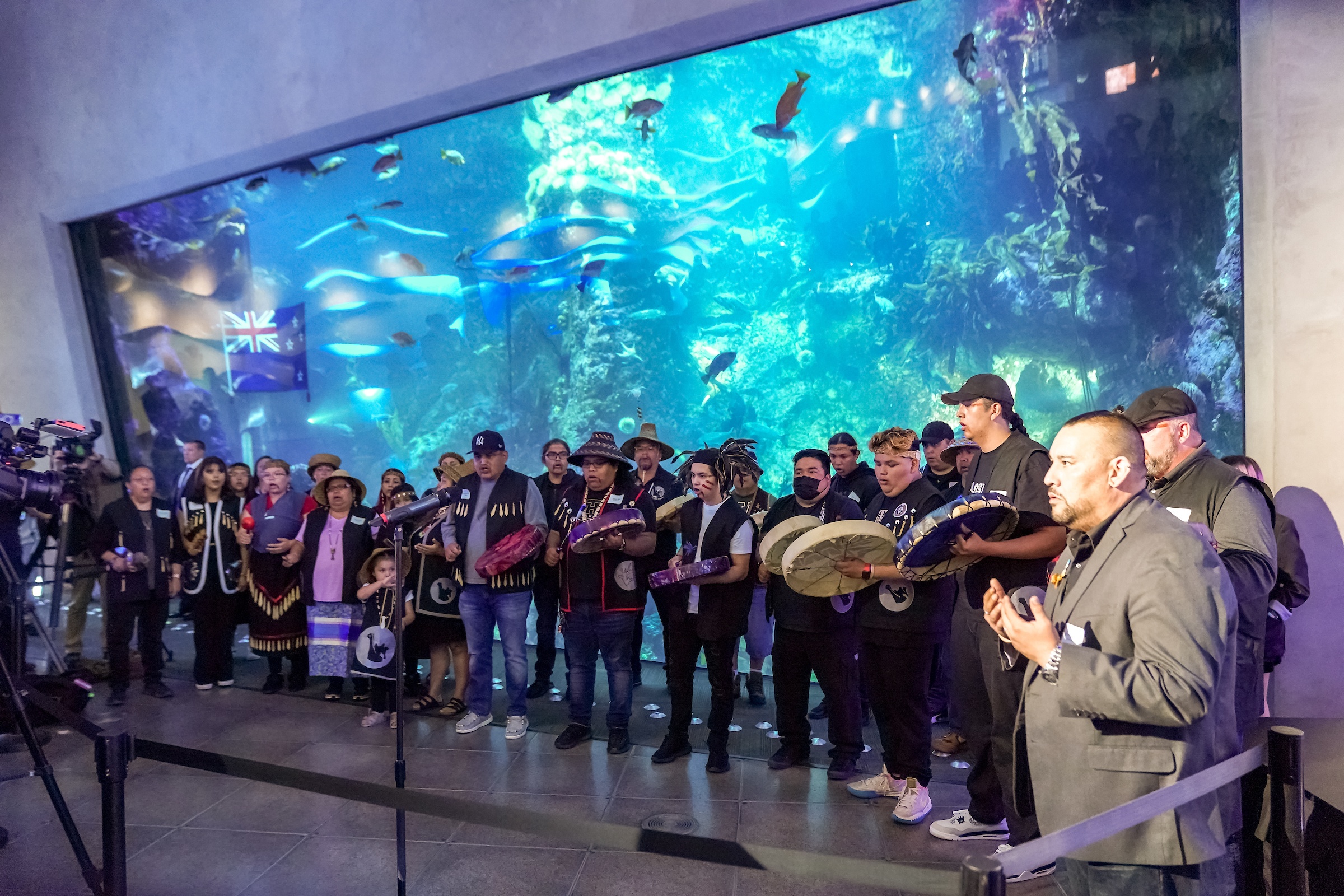 It was a very special evening. The lands and waters on which we gathered are within the traditional territory of the bəqəlšuł (bukuhlshooth)(Muckleshoot) and suq̀ʷabš (sōquabsh) (Suquamish) Peoples. We were honored to have members of the Suquamish and Muckleshoot Tribes with us that night to welcome all of us to their traditional homelands. Ardern's delegation included representatives of the Māori people, and together they exchanged mutual respect, songs and gifts with the Muckleshoot and Suquamish Peoples.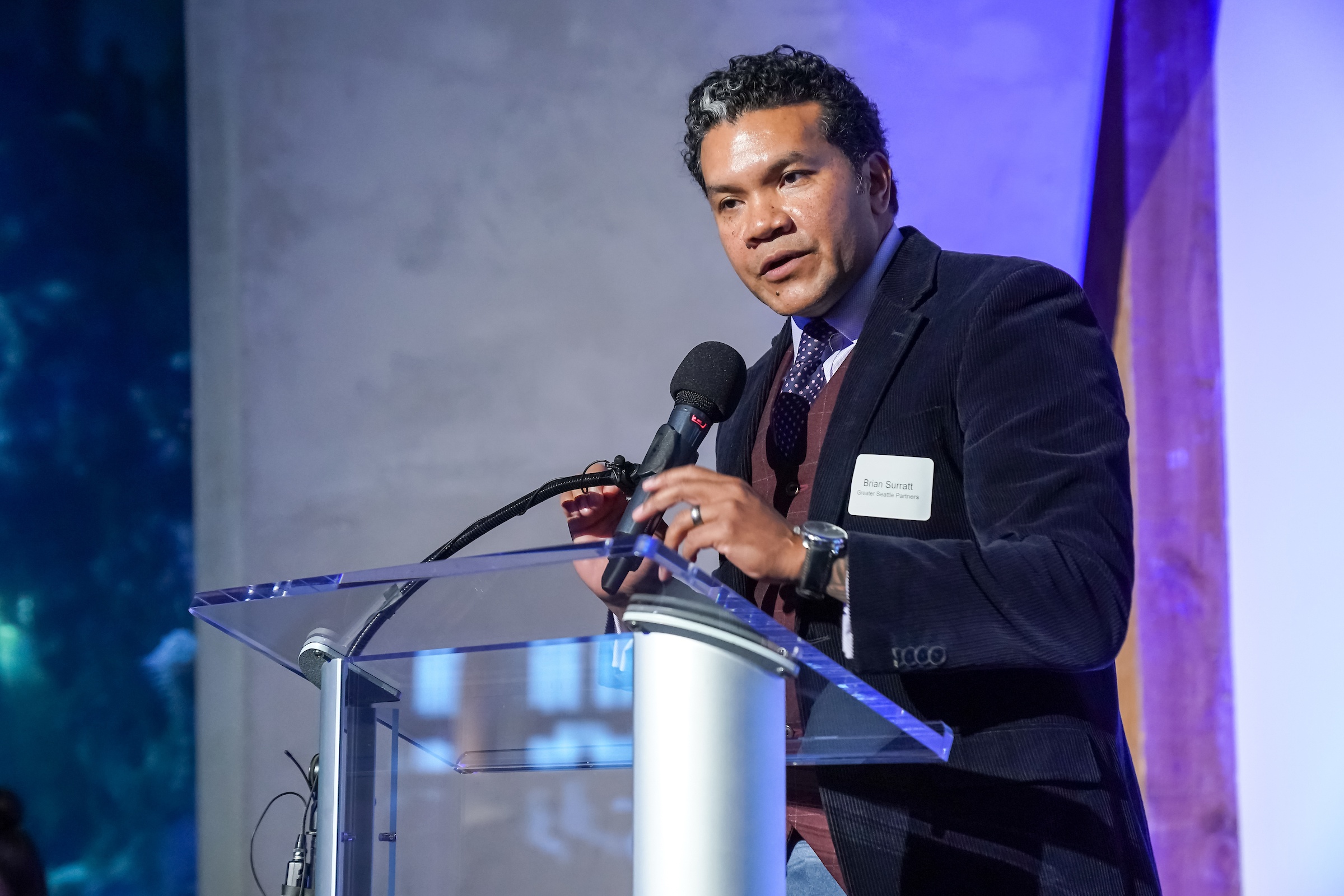 Seattle Mayor Bruce Harrell offered his welcome and was followed by president and CEO of Microsoft, Brad Smith. Microsoft is leveraging artificial intelligence (AI), advanced computing and its global reach to help further tackle some of our world's greatest challenges with climate change, international and domestic threats of violence and disease. Ardern's speech that followed complemented Smith's obvious passion for affecting real and positive change in the world, and the two later met at Microsoft's Redmond campus.
A number of private and public delegates joined Ardern on her trip to Seattle to explore new business opportunities, and our community was here to help open doors for them.
Economic Ties
We have strong economic ties with New Zealand. In 2021, exports from Greater Seattle to New Zealand accounted for approximately $86M with a heavy emphasis on food, industrial and high-tech products, while imports from New Zealand to Greater Seattle were approximately $200M with a heavy emphasis on food and maritime products. Over the past 5 years, Greater Seattle's foreign direct investment (FDI) into New Zealand accounted for almost $5.5B and 1700+ jobs and was largely driven by Amazon Web Services (AWS), Costco and Microsoft. In turn, FDI into Greater Seattle from New Zealand over the past 5 years generated $150M in investment and 500+ jobs in industry sectors such as life sciences, IoT, industrial logistics, manufacturing and retail.
Ardern made it clear that New Zealand is not only open for business, but that her country is working hard to create and nurture businesses that are building a better world. There are many parallels between us, and our region will certainly do all that it can to help New Zealand achieve its' goals.
Photos by Alabastro Photography