Farnborough International Airshow Highlights Deep Economic Ties Between Greater Seattle and United Kingdom
Greater Seattle Partners will join a 60-person delegation of Washington companies and public/private partners at the Farnborough International Airshow to promote the region's aerospace assets to the globe. The United Kingdom (UK) is the host country of Farnborough and one of Greater Seattle's most significant trade and investment partners.
The Greater Seattle region exported a total of $538 million in aerospace related products to the UK as of May 2022, making it the region's top aerospace trading partner heading into Q3 of this year. In 2021, the UK ranked in the top 5 aerospace exports countries for Greater Seattle with a total of $795 million, rising just above 2020 numbers that reached $791 million.
Total aerospace exports to the UK from Greater Seattle from 2011-2021 exceeded $16 billion placing it fourth behind the United Arab Emirates, China, and Japan. Of the $26 billion in total exports from Greater Seattle to the UK from 2011-2021, 64% were aerospace related.
"The Farnborough Airshow marks the third time Greater Seattle Partners will visit the UK in the past three months to meet with companies and key government representatives," said Josh Davis, vice president of global trade and investment. "The UK is a top strategic partner and a priority for cultivating growing trade and investment with our region, especially in the aerospace, commercial space and satellite industries."
The UK ranks #1 for inbound and outbound foreign direct investment (FDI) into Greater Seattle. From 2011-2021, FDI from Greater Seattle into the UK represented more than $7 billion in investment and 55,00 jobs, while FDI into Greater Seattle from the UK represented more than $457 million in investment and 1,160 jobs. More than 320 UK firms have a presence in the region.
Greater Seattle is home to more than 900 aerospace-related companies employing 95,000 people and represents the largest aerospace supply chain in the United States. The industry generates a stunning economic impact of $70B and 250,000 across Washington State.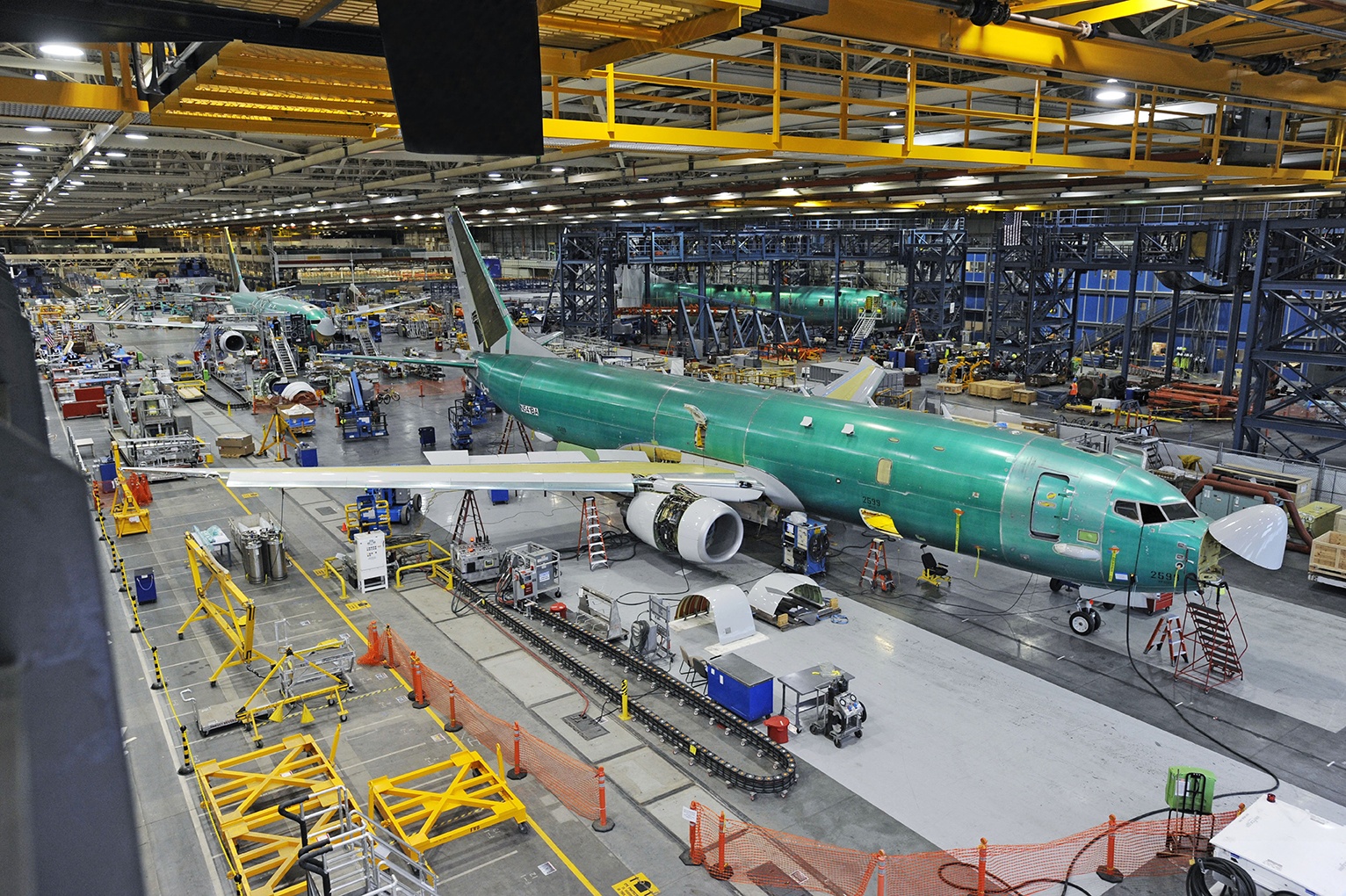 Related:
Top 20 Greater Seattle Aerospace Companies by Regional Employment 2022 are:
| | | | |
| --- | --- | --- | --- |
| Rank | Company | Employment | City |
| 1 | THE BOEING CO. | 55,823 | Seattle |
| 2 | BLUE ORIGIN LLC | 2,640 | Kent |
| 3 | GENERAL DYNAMICS | 1,100 | Bothell |
| 4 | SPACEX | 870 | Redmond |
| 5 | AVIATION TECHNICAL SERVICES | 800 | Everett |
| 6 | ASTRONICS ADVANCED ELECTRONIC SYSTEMS | 650 | Kirkland |
| 7 | KORRY ELECTRONICS | 650 | Everett |
| 8 | CRANE AEROSPACE & ELECTRONICS | 640 | Lynwood |
| 9 | SAFRAN | 630 | Everett |
| 10 | HEXCEL CORP. | 538 | Kent |
| 11 | COLLINS AEROSPACE | 530 | Everett |
| 12 | EXOTIC METALS FORMING CO. LLC | 470 | Kent |
| 13 | AEROJET ROCKETDYNE | 395 | Redmond |
| 14 | HONEYWELL AEROSPACE | 372 | Redmond |
| 15 | TORAY COMPOSITE MATERIALS AMERICA INC. | 325 | Tacoma |
| 16 | SKILLS INC. | 285 | Auburn |
| 17 | ELECTROIMPACT | 246 | Mukilteo |
| 18 | SEKISUI AEROSPACE | 240 | Renton |
| 19 | CASCADE GASKET AND MANUFACTURING CO. INC. | 238 | Renton |
| 20 | JAMCO AMERICA INC. | 225 | Everett |
Source: Puget Sound Business Journal
For more information on Greater Seattle's aerospace industry visit https://greater-seattle.com/en/aerospace