Through public and private collaboration our region is tackling the greatest challenges of our time when it comes to climate change.
This week the Port of Seattle announced that carbon emissions dropped 46% for port owned and controlled facilities and operations in 2021 over 2005 baseline. According to the release, the massive reduction came almost entirely from the purchase of renewable natural gas produced from landfill waste. Furthermore, they expect to eliminate all carbon emissions from Port-owned and -controlled sources by 2040 and for all entities operating at its facilities to be carbon neutral or better by 2050.
The Port of Seattle has established industry-leading climate reduction targets (recently advancing targets by ten years for Port operations) and aims to facilitate adoption of clean energy technologies in line with this strategic goal. The Port is currently leading discussions with maritime industry partners to support the development of the Pacific Northwest Hydrogen Hub, and along with partners from the Northwest Seaport Alliance and City Light, are currently underway with planning for a full range of future energy infrastructure needs across the Seattle harbor, through an effort called the Seattle Waterfront Clean Energy Strategy.
In May, the Port announced a collaboration of ports in Washington, British Columbia and Alaska, leading decarbonization experts and major international cruise lines to explore a northwest green shipping corridor, the goal of which is to drive the adoption of clean maritime fuels and clean energy applications up and down the coast.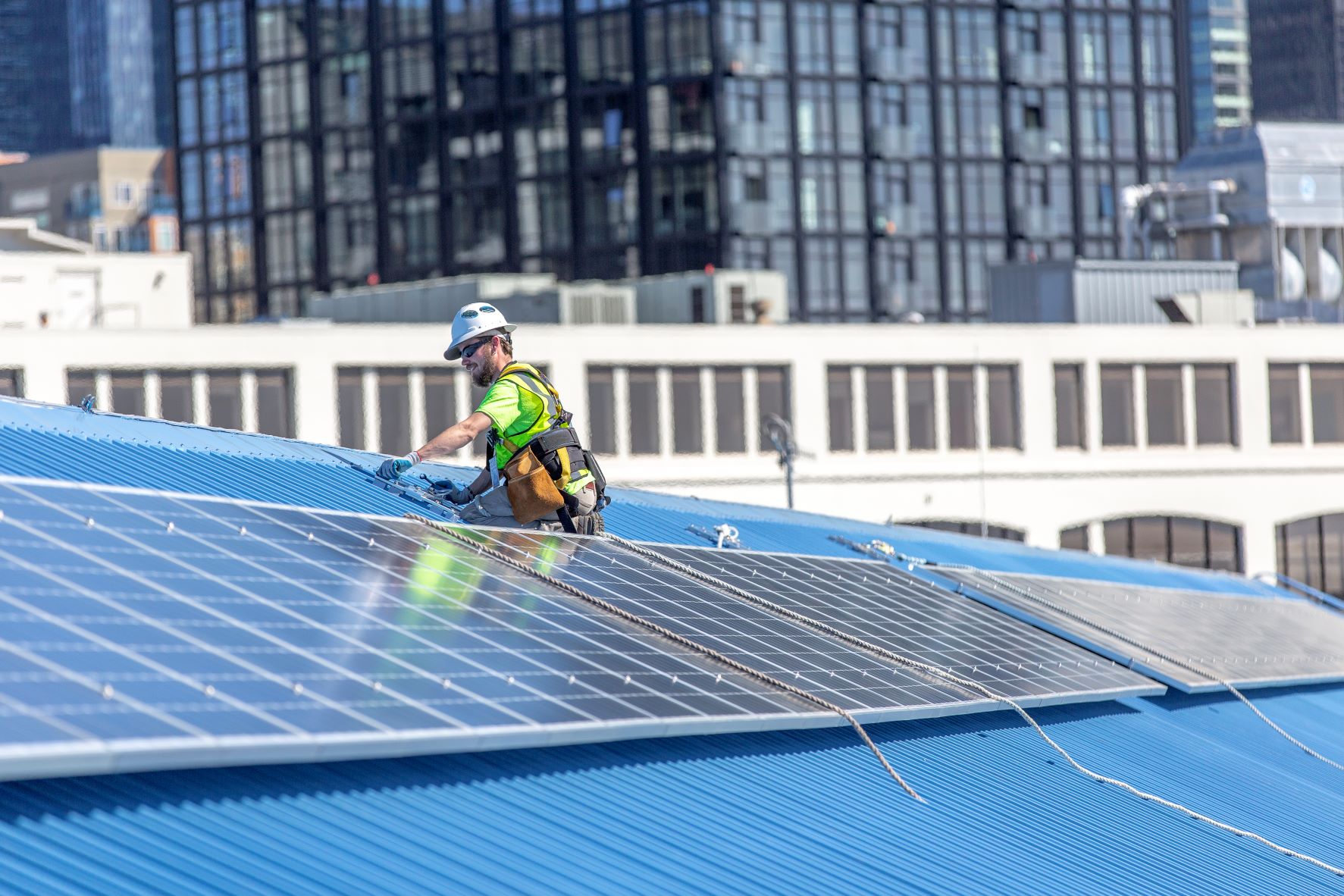 Sustainable Maritime Strategies
Our region is a frontrunner and ideal location for leading decarbonization of the maritime sector, while also maintaining and growing its status as the 4th largest container gateway in the U.S. These efforts are bolstered by the work of Maritime Blue, our state's strategy to uphold maritime excellence with a focus on sustainability and workforce development in the maritime sector, as well as the Center for Urban Waters in Tacoma, Washington, which is a research institution working to restore and protect the Puget Sound through technological innovation, urban water research, and clean water engineering.
Clean, Carbon Free Electricity
Over 92% of the power Seattle City Light delivers is generated from clean, carbon- free sources including hydro, wind and biogas. They are also currently one year into a two-year study of clean hydrogen to power medium-and heavy-duty vehicles and provide grid services, with an additional study of large volume hydrogen storage for broader deployment in the urban-industrial port environment, which is planned to start later this year. These studies are a partnership of Seattle City Light, Pacific Northwest National Laboratory, Sandia National Laboratory and the Port of Seattle, and supported by two awards from the U.S. Department of Energy (DOE) totaling $2.6 million. In addition, Seattle City Light is part of the state's efforts to secure Washington as one of U.S. Department of Energy's Hydrogen Hubs included in the Infrastructure Investment and Jobs Act.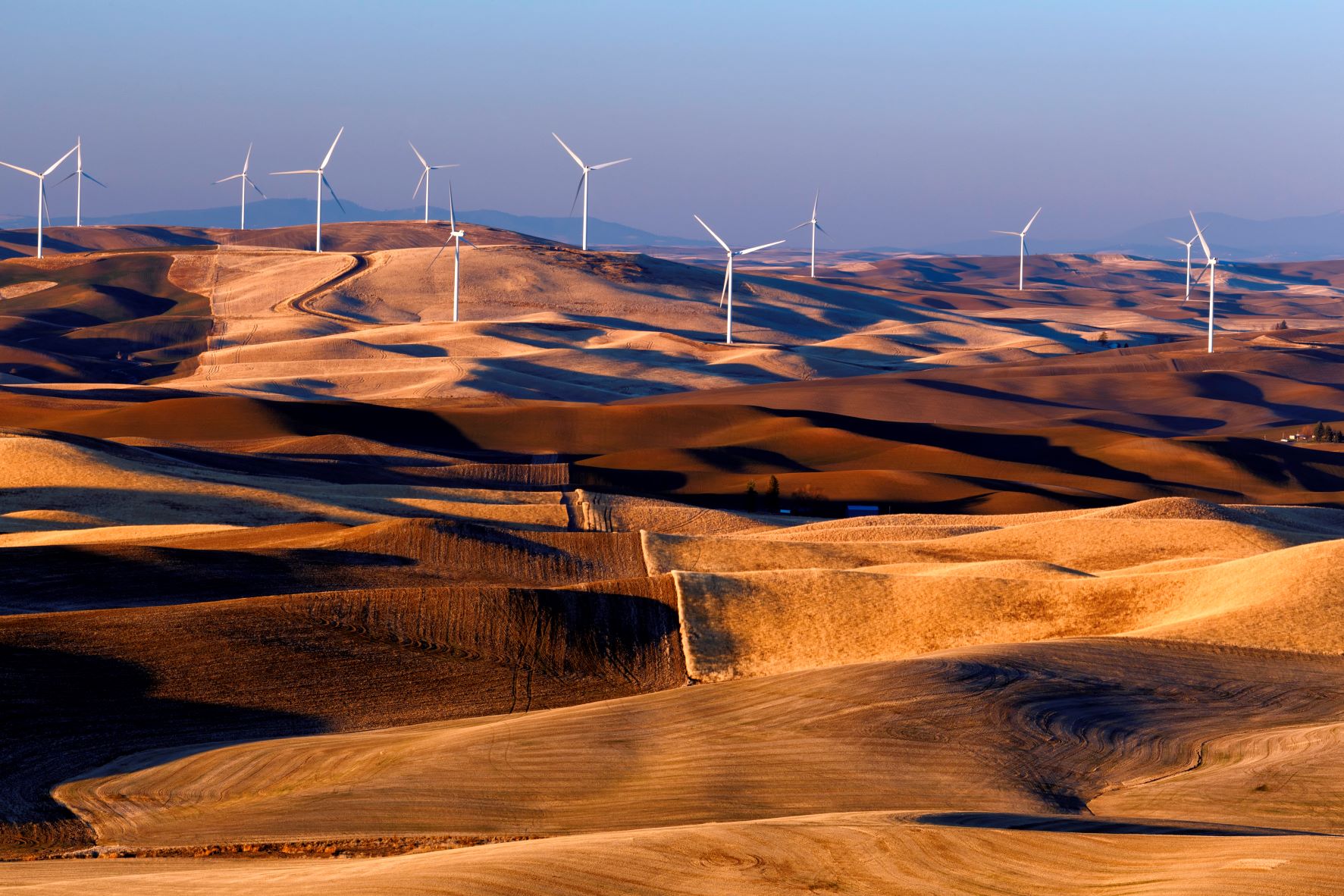 Washington State is Powering the Future
Our partners at the state of Washington are aggressively pursuing efforts to become 100% reliant on non-carbon emitting energy by 2045. Recently, they have created an office of renewable fuels within the Washington Department of Commerce, and state lawmakers created new tax breaks for renewable energy projects.
Academic Research
The University of Washington is home to the Clean Energy Institute where researchers are developing facilities and tools to bring climate tech innovations to market. In addition, Washington State University is home to the Consortium for Hydrogen and Renewably Generated E-fuels (CHARGE), which is fostering the development of a thriving clean hydrogen economy and complete value chain. Seattle is ranked the #1 metro in the nation for stem professions, and it is the most educated big city in the U.S. It is also in the top 10 metropolitan areas with the most cleantech patents and home to the CleanTech Alliance, which represents over 1100 member organizations spanning seventeen U.S. states.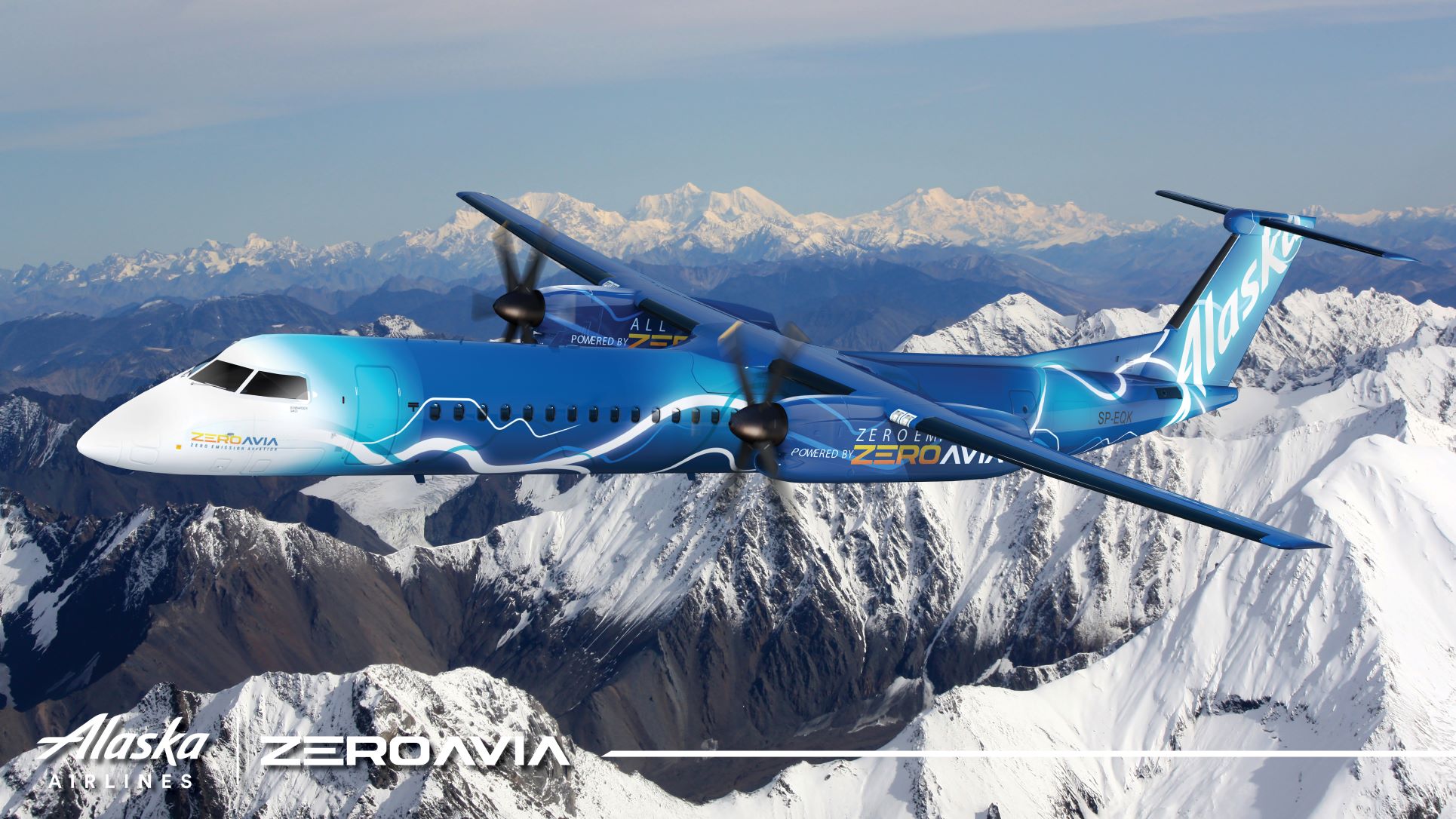 Recent Hydrogen Announcements
March 2021: Douglas County PUD broke ground in East Wenatchee, Washington on its first hydrogen fueling station, which will create hydrogen using hydropower from the Wells Hydroelectric Project.
January 2022: ZeroAvia selects Snohomish County, Washington to develop their hydrogen-electric powertrain propulsion technology for aviation.
April 2022: OCOchem based in Richland, Washington is awarded an additional $2.9 million grant from the DOE. They've developed an electrolyzer device that converts recycled carbon dioxide emissions, water and non-fossil fuel-generated electricity into green hydrogen.
May 2022: A two-megawatt hydrogen-fueled powerplant, designed and built by First Mode in Seattle, is installed into the world's largest zero-emission truck.
May 2022: Fortescue Future Industries announced its intentions to build a hydrogen production facility in Centralia, Washington.
May 2022: Washington State University researchers used an ethanol and water mixture and a small amount of electricity in a novel conversion system to produce pure compressed hydrogen.
July 2022: All American Marine based in Bellingham, Washington launches Sea Change, the world's first commercial vessel powered 100% by hydrogen fuel cells.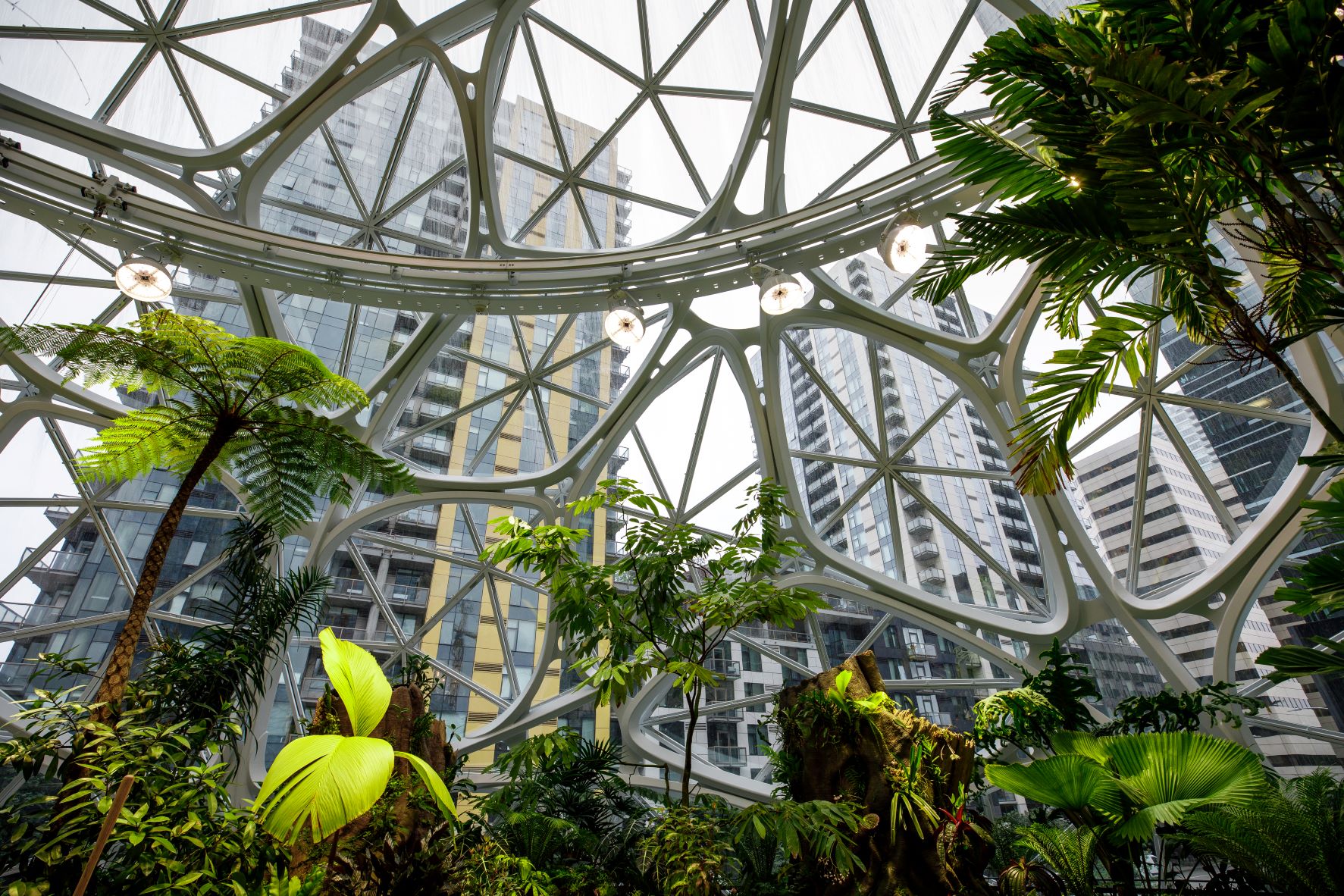 Greater Seattle Companies Leading the Green Economy
There are so many incredible innovations and actions that our leading brands are implementing to change the world for the better.
Just yesterday, Alaska Airlines announced it is launching a new program to advance sustainable aviation fuels through corporate partnerships and shared learning with Microsoft, Boeing and Washington State University (WSU).
Amazon is the largest corporate purchaser of renewable energy and is pursuing a range of wind and solar projects that the company plans to build in the US, Finland, Germany, Italy, Spain and the UK. This represents a company-wide 3.5 GW renewable energy expansion. The company's latest environment sustainability report details numerous renewable energy investments, sustainable construction, electric vehicle purchases, and improved packaging.
Boeing's 2022 sustainability report highlights an amazing array of achievements they have made in addressing climate change and reducing carbon emissions, in addition to committing to delivering 100% SAF capable airplanes by 2030. Announced just this month, Boeing will represent the aviation sector in the First Movers Coalition (FMC), jointly established by the US Government and World Economic Forum to accelerate clean technologies and reduce carbon emissions.
Helion Energy, Inc. is an American fusion research company, located in Everett, Washington. The company focuses primarily on the production of low-cost-clean-electric energy and are working towards being the first commercial power plant that is derived exclusively from water.
LevelTen Energy is a renewable energy procurement platform that reduces the cost, complexity, and risk of renewable energy power purchase agreements through analytics, aggregation, and process best practices. The company was established in 2016 and is headquartered in Seattle, Washington.
Mercurius Biorefining produces a wide range of biomaterials, with a focus on drop-in biofuels for aviation and diesel engines. The company was founded in 2010 and is headquartered in Ferndale, Washington.
Microsoft has long been a champion of sustainability and has been carbon neutral across the world since 2012. The company is committed to being carbon negative by 2030. Microsoft Cloud for Sustainability is a new cloud offering that is designed to help companies take control of their environmental initiatives.
Strata Solar, which designs, constructs, and installs utility, commercial, and residential photovoltaic and solar thermal systems and operates as a subsidiary of France-based Total, installed Washington's largest solar array in Lind, Washington. The 200-acre solar farm is capable of producing 28 megawatts of energy, enough electricity to power 4,000 homes.
These are just a few examples of the public and private partners that are finding and testing practical solutions to critical energy challenges, and working towards a safe, affordable, clean energy future. Our region is committed to solving the world's biggest energy challenges. Come join us.