Space has historically been off-limits to only those capable of purchasing an entire rocket. Not any more. Spaceflight assists in identifying, booking and managing rideshare launches for commercial, non-profit organizations and government entities.
They've launched hundreds of satellites for customers, working with nearly every launch vehicle provider in the world.
We first had the pleasure of meeting Mitsui, who acquired Spaceflight in 2020, at the Aerospace Futures Alliance (AFA) conference at the Museum of Flight here in Seattle. They needed to expand and were considering multiple options to consolidate their integration facility in Auburn, WA, and their offices in Seattle's South Lake Union neighborhood.
Today, their whole team is now under one roof in Bellevue, WA, which doubles their footprint to include both their business offices and integration facilities. Spaceflight's new clean room is an ISO 8 level facility, which can process 4 – 5 Sherpa OTVs at once with anywhere from 4 – 20 satellites assigned per Sherpa. More information about their space here.
We recently joined Mayor Lynne Robinson and the City of Bellevue, along with CEO Curt Blake and his entire team at Spaceflight Inc., for the ribbon cutting at their beautiful new facility.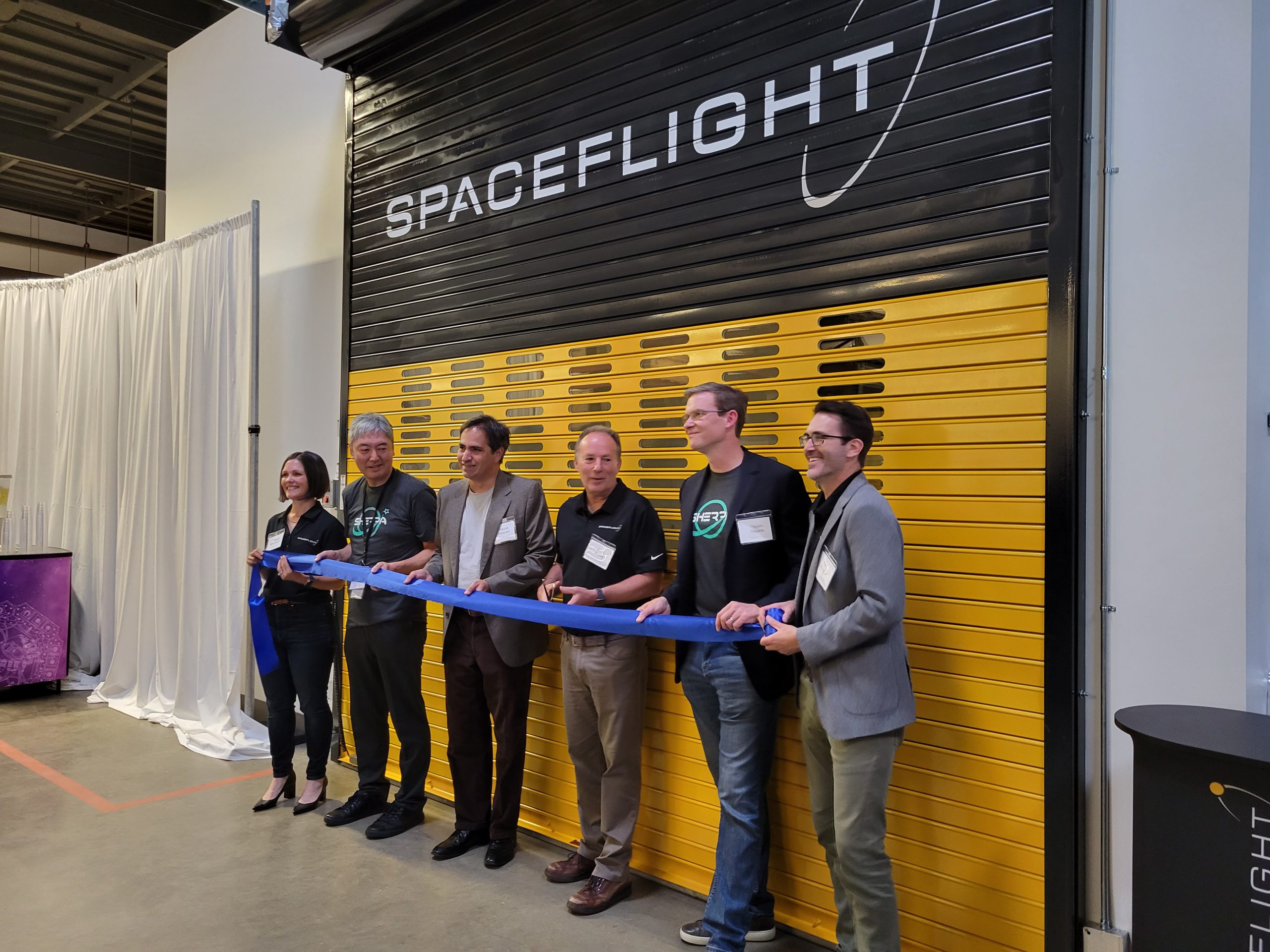 It was a great event and really cool to learn more about the Sherpa program, and its associated family of space vehicles.
In 2021, Washington's space economy generated $4.6 billion compared with $1.8 billion in 2018. Space-related jobs grew from 6,221 to 13,103. Or region is home to, of course, Boeing, but also Blue Origin, an Aerojet Rocketdyne engine plant, and smaller companies like BlackSky, Kymeta, RBC Signals, Spaceflight Inc., Starfish Space, Stoke Space Technologies, Tethers Unlimited and Xplore.
Find out more about our aerospace ecosystem here.