All of us here at GSP wish you and your family a warm and happy holiday season. We are grateful for the support of our public and private partners that give us the tools to help drive investment and quality jobs into the region to create and sustain opportunity and prosperity for all. And to be home to one of the most vibrant and innovative regions in the world. Our plates are full.
Washington State is also one of the most productive agricultural regions in the world, featuring a diverse geological landscape with rich soils and plentiful water.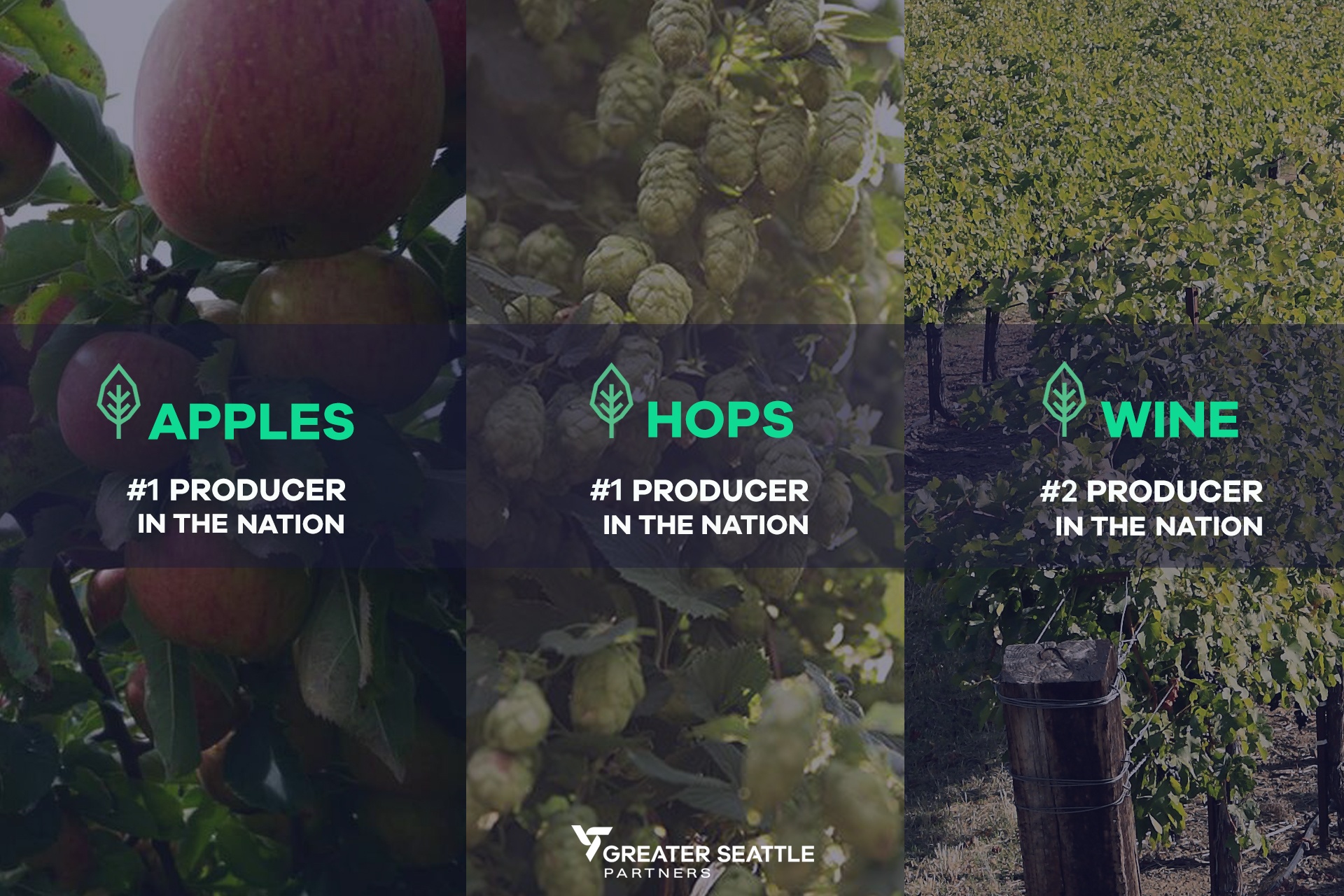 As you gather around the table with family and friends, impress everyone with your agribusiness statistics, and the breadth of essential products Washington produces for the world.
Find out more of what this state puts on your plate here: https://agr.wa.gov/washington-agriculture
Happy Holidays!