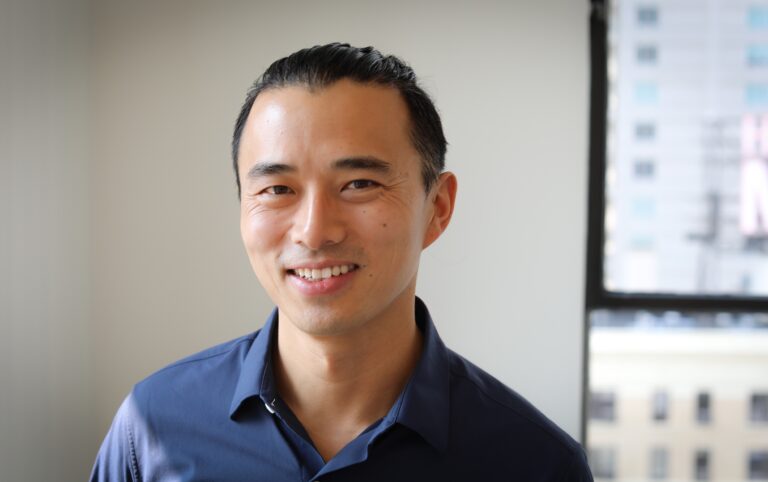 Boundless co-founder and CEO Xiao Wang. (Boundless Photo)
This article originally appeared in GeekWire.
Editor's note: This is part of a series profiling six of the Seattle region's "Uncommon Thinkers": inventors, scientists, technologists and entrepreneurs transforming industries and driving positive change in the world. They will be recognized at the GeekWire Gala on Dec. 6. Uncommon Thinkers is presented in partnership with Greater Seattle Partners. Read the other profiles here.
Startup founders are compelled for a variety of reasons to launch a new company and develop a product or service that they believe will make a difference in people's lives.
When Xiao Wang helped start Boundless to simplify the immigration process, he approached it with the lived experience of being an immigrant himself who moved with his parents from China to the United States at age 3.
Wang's parents spent months of rent money on immigration attorneys. He watched them struggle through the green card process, and he saw various employers take advantage of his father.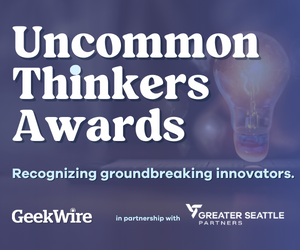 For 30 years, Wang just assumed it was all a rite of passage, and if you want to come to America, you suffer through that gauntlet.
Asked by someone in 2016 why immigration is so hard, Wang took the question down a rabbit hole. Working as a product manager at Amazon at the time, he spent nights and weekends and vacation time talking to hundreds of families, government officials, policy makers, and attorneys. Immigration became a problem he wanted to help solve.
"If you learn too much about a problem and you really understand the need and the gap and the pain that it's causing people, you get to a point where you can't not do something about it," Wang said. "Especially when the problem is close to home."