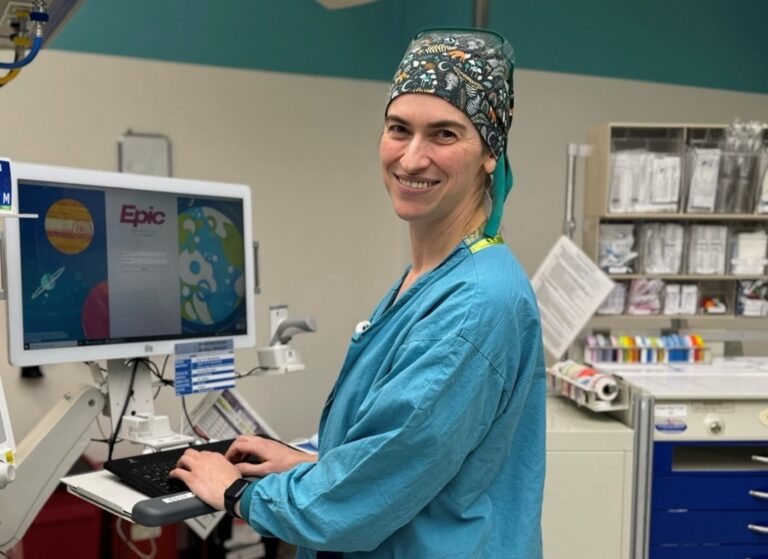 Dr. Elizabeth Hansen earned degrees from Washington University in St. Louis and did her residency at the University of Washington. She's now an attending anesthesiologist at Seattle Children's and an assistant professor at the UW. (Seattle Children's Photo)
This article originally appeared in GeekWire.
Editor's note: This is part of a series profiling six of the Seattle region's "Uncommon Thinkers": inventors, scientists, technologists and entrepreneurs transforming industries and driving positive change in the world. They will be recognized at the GeekWire Gala on Dec. 6. Uncommon Thinkers is presented in partnership with Greater Seattle Partners. Read the other profiles here.
Around five years ago, Dr. Elizabeth Hansen, an attending anesthesiologist at Seattle Children's Hospital (SCH), lay awake in bed. She thought of her patients: sick, vulnerable kids whose airways became more reactive during wildfire season. She worried about her own young kids and whether there would be snow to play in when they were adults. What would the world be like for them?
Hansen needed to do something about climate change.
She went to the sustainability manager at SCH and learned about the hospital's biggest sources of carbon emissions. At the top: heating and power from natural gas. Next: emissions from commuting.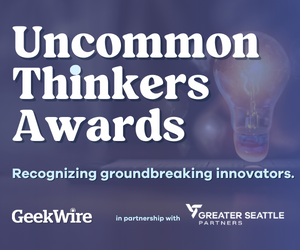 The third highest source of emissions? Anesthesiology. Hansen's own department.
In the five years since she learned about her department's outsized role in pumping greenhouse gasses into the atmosphere, Hansen dedicated her time to fixing the problem — teaching others and changing long-held habits in the anesthesiology world to make significant reductions in her hospital's climate emissions.
Thanks to her efforts, the anesthesiology department at SCH cut its emissions by 87%, according to a paper published this summer. Currently, the number is at 90%, according to Hansen. The changes made on a departmental level cut SCH's total emissions by 5-to-7%.