Customized Export Assistance
In partnership with the U.S. Small Business Administration, the Greater Seattle Export Accelerator or GSEA collaborates with community, state, and federal international trade assistance entities to provide advanced export training, export advising services, and access to international trade opportunities to support the launch, growth, and scale of STEM/R&D-focused small businesses in Snohomish, King and Pierce County.
What can GSEA do for my business?
Selected companies gain access to a dedicated expert export advisor, and a public/private export ecosystem that includes local, state, and federal international trade and export service providers. GSEA unlocks resources from force-multiplying institutions to provide you with customized export assistance to enter and/or expand into international markets.
Export Outreach Team
The Washington Export Outreach Team (WEOT) is a collaborative team of local, state, regional, and federal export assistance agencies who provide you the tools and resources you need to sell internationally.
Team members include the EXIM Bank, Export Finance Assistance Center of Washington, SBA, SBDC, SCORE, United States Department of Commerce, Washington State Department of Agriculture, Washington State Department of Commerce, Washington MBDA Business Center, and WUSATA.
District Export Council
Members have in-depth knowledge and experience in international business and are available as a unique source of professional advice to help other Greater Seattle firms compete and win business in the international marketplace.
Members include the US Export Assistance Center, Gold Key Service, United States Department of Commerce, and volunteers.
Private Sector
GSEA leverages private sector engagement to address trade facilitation needs and problems such as logistics and new technologies to facilitate trade, compliance and relevant data for problem identification and decision-making, as well as knowledge of best practices in other countries and sectors.
Partners include Chambers of Commerce, Professional Service Providers, Lender Institutions, Warehousing and Logistics Services, Shipping Services, International Consultants, and Customs Brokers.
Public Sector
Consultation with public sector partners leads to holistic and co-creative solutions that respond better to actual trade facilitation needs and problems such as policy and ensuring that trade is compliant with regulations.
GSEA works with public sector partners at the city and county level, as well as airports, seaports and educational institutions.
Our team of international trade experts assist you with identifying market opportunities, assessing finance capabilities, selecting target foreign markets, and addressing supply chain needs. Once you are export ready, we continue to help grow and support your product lifecycle and sales approach, as well as your channel loyalty, to ensure your export position is successful and sustainable.
Reviewing Export Readiness

Planning Market Entry Methods

Participating in Trade Events

Strengthening Market Position
You must submit a completed application to be considered. We strive for a cohort that is representative of the diversity of our region, and answers will neither qualify nor disqualify participants. The application has 58 questions total but most are yes/no questions, and we don't anticipate it should take more than 15 minutes to complete. We will maintain confidentiality on all personal and business information. Application is due August 23.
Applications for the 2023 Cohort are now closed.
Thank you to our local media partners for featuring the Greater Seattle Export Accelerator.
Uncommon Thinkers Welcome
Our definition of business isn't exactly common. Here, we don't just think outside the box - we're developing a new box. Let us help you turn a napkin sketch into a global empire, or revolutionize an entire industry from your basement.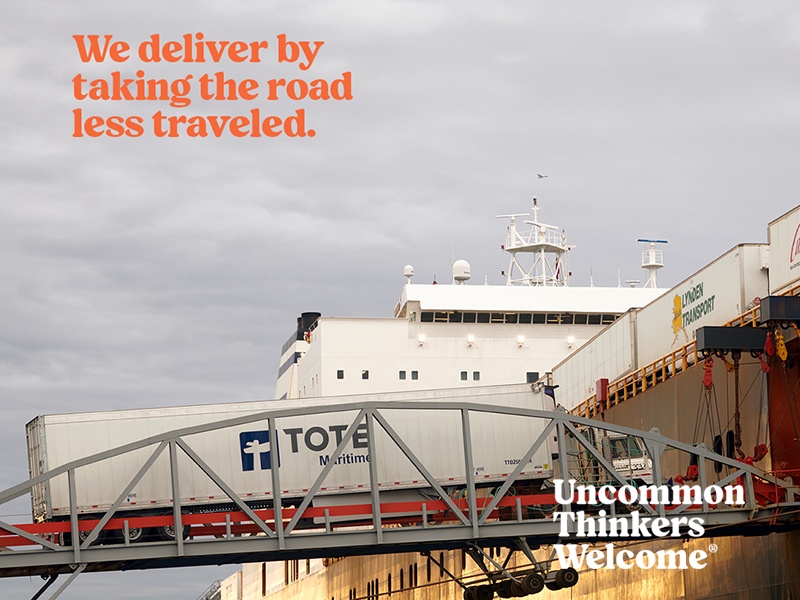 GSP's award-winning model will amplify the impact and success of Growth Accelerator Partnerships and work to foster and facilitate a thriving national ecosystem that advances equitable investment in innovative high growth small businesses.