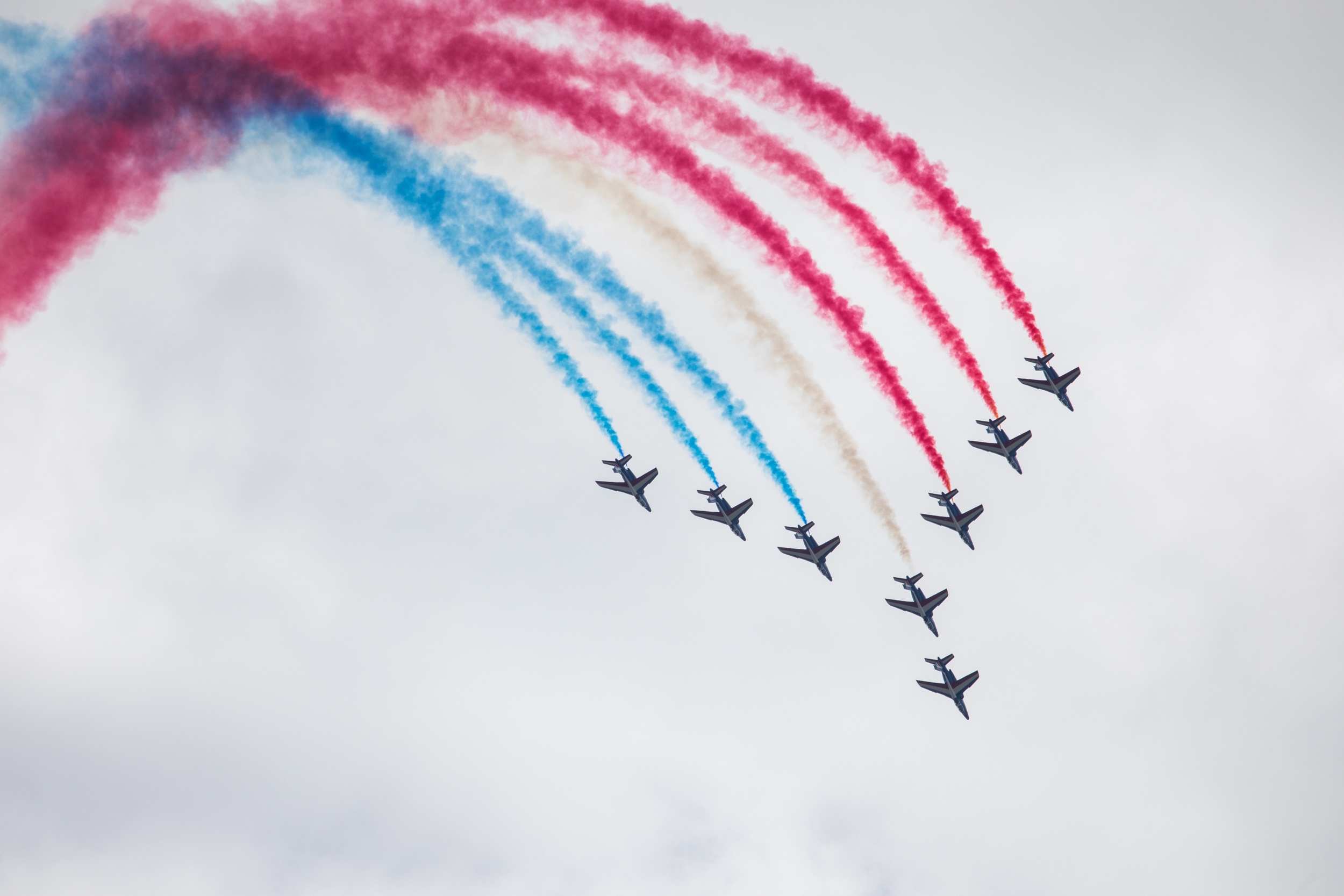 The Paris Air Show is a renowned event that brings together aviation and aerospace professionals from across the globe at the Paris–Le Bourget Airport in France. Greater Seattle Partners (GSP) will join Governor Inslee and the Washington State Department of Commerce at this prestigious event from June 19-25. With the region's strong aerospace industry and world-class companies, our participation at the Paris Air Show further reinforces the region's commitment to fostering innovation and attracting top talent. We hope you will come visit us in Hall 3, Booth #B148.
Greater Seattle has long been recognized as a global hub for aerospace excellence. The region is home to over 900 aerospace-related companies, employing a staggering 99,000 people. Furthermore, the state of Washington houses more than 1,300 aerospace-related companies, employing over 112,000 individuals. These numbers demonstrate the significant contribution of the Greater Seattle region to the aerospace sector and the immense talent pool available.
Aerospace Excellence
The metropolitan area of Greater Seattle is particularly notable for its employment of aerospace engineers, boasting the second-highest employment level in the nation, as reported by the Bureau of Labor Statistics in May 2022. This is in addition to a number of key programs that continue to bolster the talent pipeline including:
A Significant Space Hub
Greater Seattle is also a significant player in the space technology sector. With over 90 space companies in the region, Greater Seattle has established itself as a major space hub. Impressively, 50% of all operational satellites in Earth orbit are manufactured in the region, and an astonishing 78% of all current and future FCC-approved satellites will be made in Washington.
Recent notable activities in the space industry
Amazon's ambitious satellite constellation project, Project Kuiper, has secured the largest commercial procurement of launch vehicles in history.
Blue Origin, a company founded by Jeff Bezos, has successfully taken 32 private astronauts to space across six flights. Additionally, NASA has selected Blue Origin to develop a lunar lander for transporting astronauts on Artemis missions, with a fixed-price award value of $3.4 billion.
BlackSky, a geospatial intelligence company, has experienced substantial growth, nearly doubling its revenues in 2022. Additionally, the company recently secured a $50 million defense contract, highlighting the region's expertise in advanced defense technologies.
Microsoft Azure continues to expand its space ecosystem through new partnerships, contributing to the region's thriving space industry.
SpaceX's Starlink, a satellite internet constellation, has surpassed 3,500 satellites and acquired over 1 million subscribers.
Stoke Space, a company focused on developing reusable launch vehicles, raised an impressive $65 million in funding.
Key Success Factors Point to Continued Growth
Pillar companies such as Amazon, Blue Origin, Boeing, Microsoft and SpaceX are making significant investments in Washington's aerospace ecosystem. In combination with cutting-edge R&D centers, leading universities, a skilled workforce, an established supply chain, and an amazing place to live and work, the region's aerospace and space industries are poised for continued growth, attracting investments, and driving technological advancements that will shape the future of aviation and space exploration.
Sustainable Innovation for the Future
We are also leading the world in developing new technologies to reduce the aerospace industry's dependence on carbon-based fuels. Learn more>
Greater Seattle Partners will continue to showcase the region's strengths and foster collaborations at international events like the Paris Air Show. We look forward to seeing you there!

For more information on our aerospace ecosystem visit https://greater-seattle.com/en/aerospace .
To schedule a meeting with us at the Paris Air Show, please Connect, and we will find a date and time we have available.