History of Innovation
Greater Seattle leads the way in commercial aerospace innovation with a rich ecosystem of companies and talent that has evolved over more than a century of research, development and manufacturing. This pioneering spirit nurtures an environment at the intersection of aerospace and technology unlike anywhere else on Earth.
The Aerospace industry generates an average Gross Regional Product (GRP) of $28B and 280,000 supported jobs in Greater Seattle (Source: Lightcast, 2023).

The Technology industry generates an average Gross Regional Product (GRP) of $144B and 1.2M supported jobs in Greater Seattle (Source: Lightcast, 2023).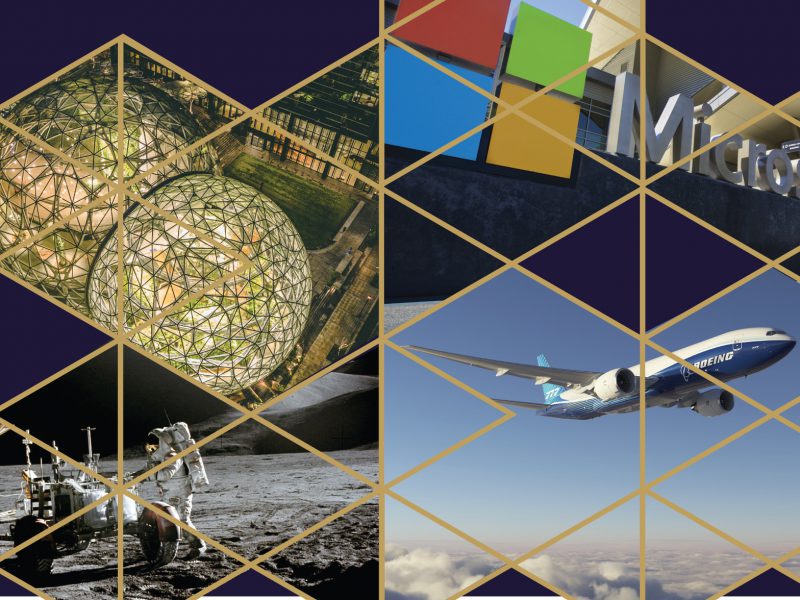 Strength in Numbers
From Boeing to Blue Origin, our pioneering spirit has revolutionized commercial air travel, space exploration and satellite communications.
Greater Seattle is home to 900+ aerospace-related companies employing 99,000 people.

Washington State is home to 1,300+ aerospace-related companies employing 112,000+ people.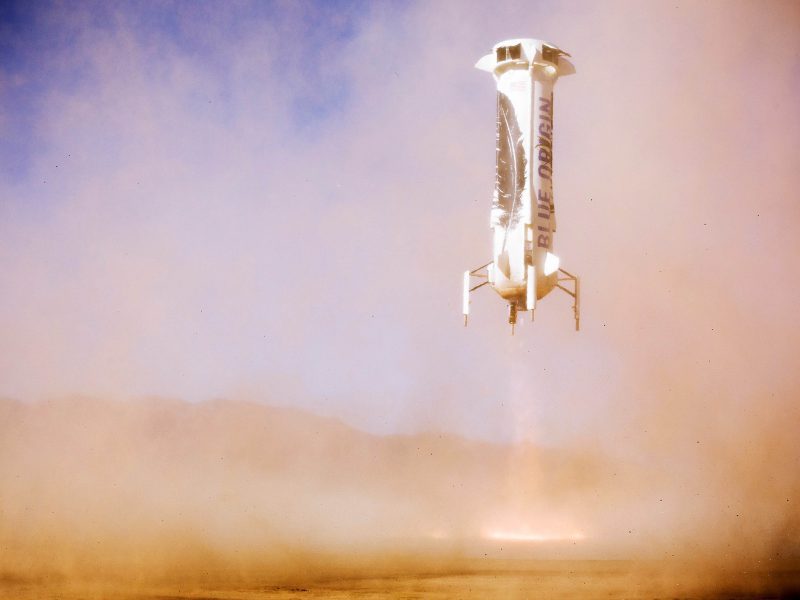 Boeing in Washington
The Boeing Company began in Washington more than a century ago and today it is one of the largest private employers in the state, with nearly half of its global workforce located in the Puget Sound. Boeing has major facilities located in Everett, Renton, Auburn, Frederickson and beyond. The Frederickson manufacturing plant in Pierce County builds the tails for the 787 jets and 777X, and wing structures for its other airlines.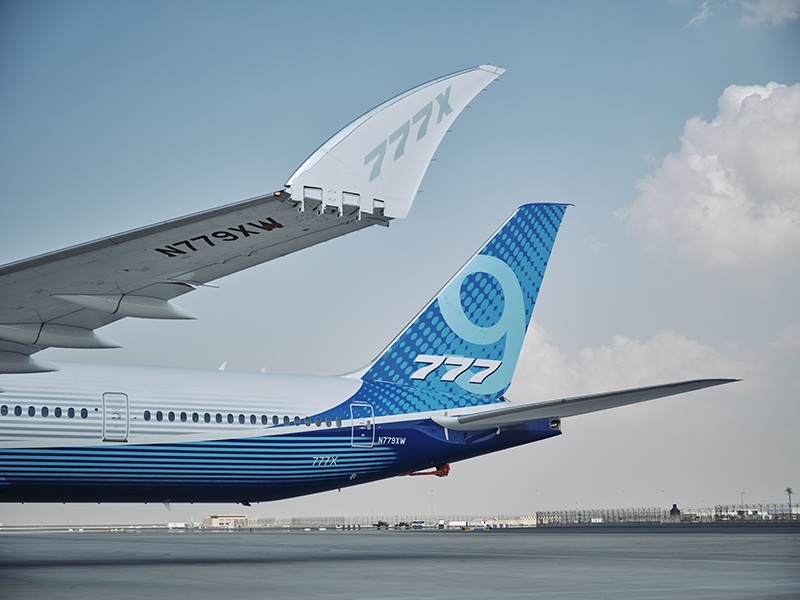 The Talent to Take Flight
The metropolitan area of Greater Seattle has the second highest employment level in Aerospace Engineers in the nation, according to the Bureau of Labor Statistics (May, 2022). A number of key programs continue to bolster the talent pipeline.
The Aerospace Joint Apprenticeship Committee (AJAC) provides apprenticeships and cutting-edge curriculum for the aerospace and advanced manufacturing workforce.
The Center of Excellence for Aerospace and Advanced Manufacturing is a statewide source representing the interests of the aerospace and advanced manufacturing industry, and labor partners, within the Washington State Community and Technical College system.
The Paul G. Allen School of Computer Science & Engineering is consistently ranked among the top computer science programs in the nation.
The University of Washington's William E. Boeing Department of Aeronautics & Astronautics offers the only aerospace degree program in the Pacific Northwest.
The University of Washington's College of Engineering is a national leader in educating engineers and each year turns out new discoveries, inventions and top-flight graduates.
Located in Everett, the Washington Aerospace Training & Research (WATR) Center offers five specialty programs that meet the demands of the fast-paced aerospace industry.
The William D. Ruckelshaus Center, a collaboration between the University of Washington and Washington State University, is working on aviation biofuels, and the development of sustainable aviation.
Sustainable Innovation for the Future
From maximizing in-flight efficiency with artificial intelligence to the development of new energy sources for rocket propulsion, Greater Seattle companies are engineering new solutions to tackle the world's most difficult challenges.
Sustainable Aviation Fuel (SAF)
The new Research and Development Center for Sustainable Aviation Fuels (SAF) at Seattle Paine Field International Airport is the world's first facility of its kind to collect, sample, and distribute SAF at a scale needed for widespread use in planes, including the largest aircraft.
Flight Testing
Since its initial flights in 2012, the Boeing ecoDemonstrator program has accelerated innovation by taking new technologies out of the lab and testing them in an operational environment. The program has tested more than 250 technologies and approximately a third of tested technologies have progressed onto Boeing's products and services.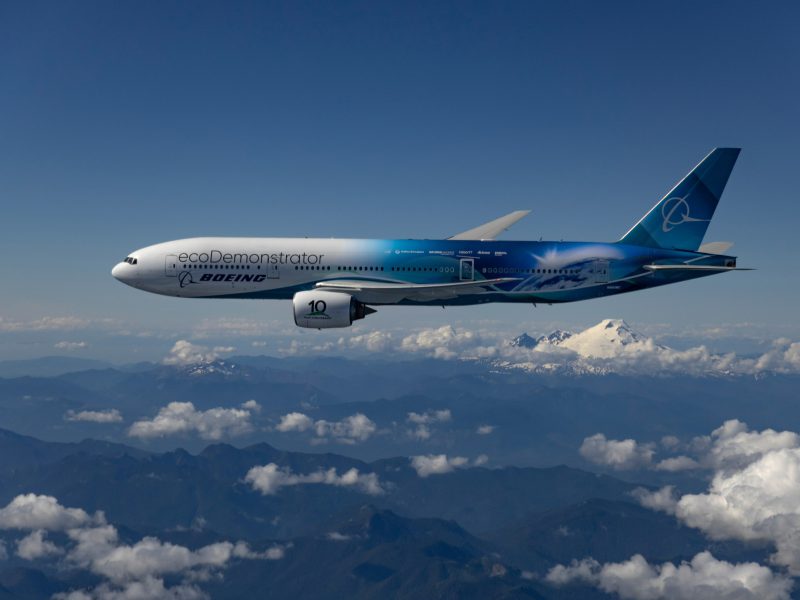 Investing in Emerging Technologies
Alaska Star Ventures is Alaska Airlines' new venture capital arm that is investing in cutting-edge airline technologies with a strong focus on sustainability and a target of reaching net-zero carbon emissions by 2040.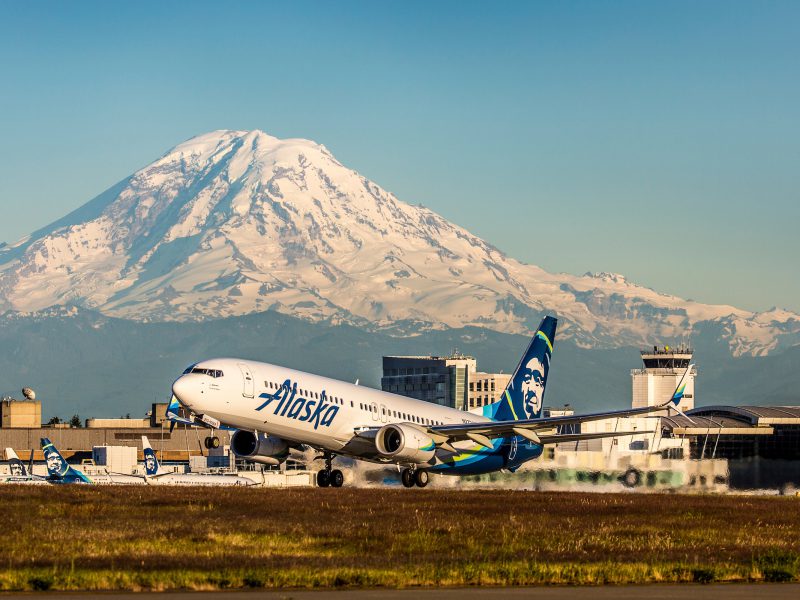 Hydrogen-electric Powertrain Propulsion
The largest hydrogen-powered commercial aircraft is being developed in Greater Seattle. Alaska Airlines recently presented a Bombardier Q400 regional turboprop to ZeroAvia in Everett, WA that will be retrofitted with a hydrogen-electric propulsion system in an effort to expand the reach and applicability of zero emissions flight technology.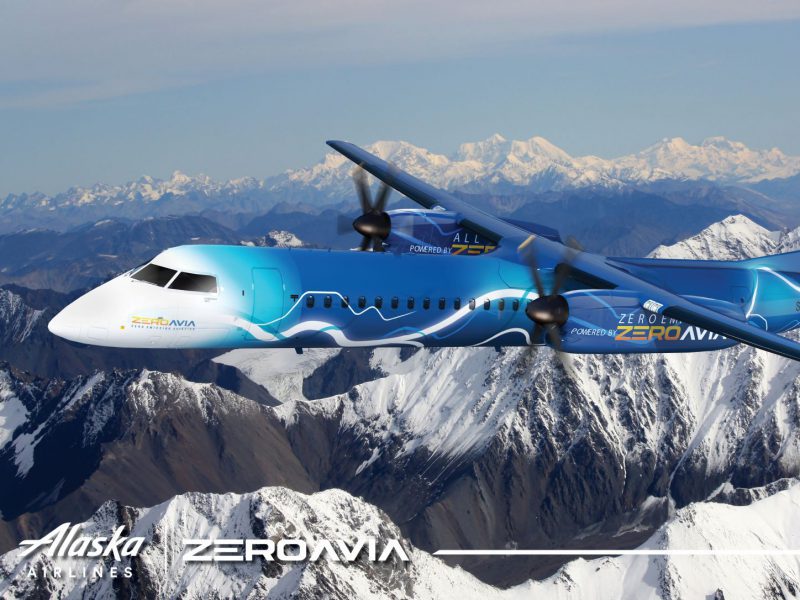 Hydrogen Aviation
Greater Seattle-based AeroTEC and magniX recently joined Universal Hydrogen and Plug Power in announcing the creation of a Hydrogen Aviation Test and Service Center in Washington State, cementing the region as a leader in decarbonizing aviation.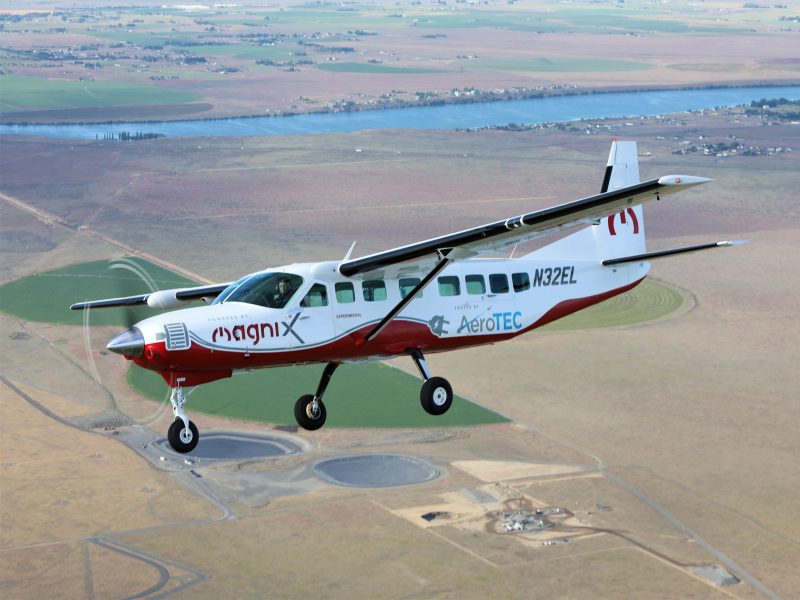 Research & Development
Co-led by Washington State University and the Massachusetts Institute of Technology, ASCENT – the Aviation Sustainability Center – is a cooperative aviation research organization funded by the FAA, NASA, the Department of Defense, Transport Canada, and the Environmental Protection Agency. ASCENT works to create science-based solutions for the aviation industry's biggest challenges.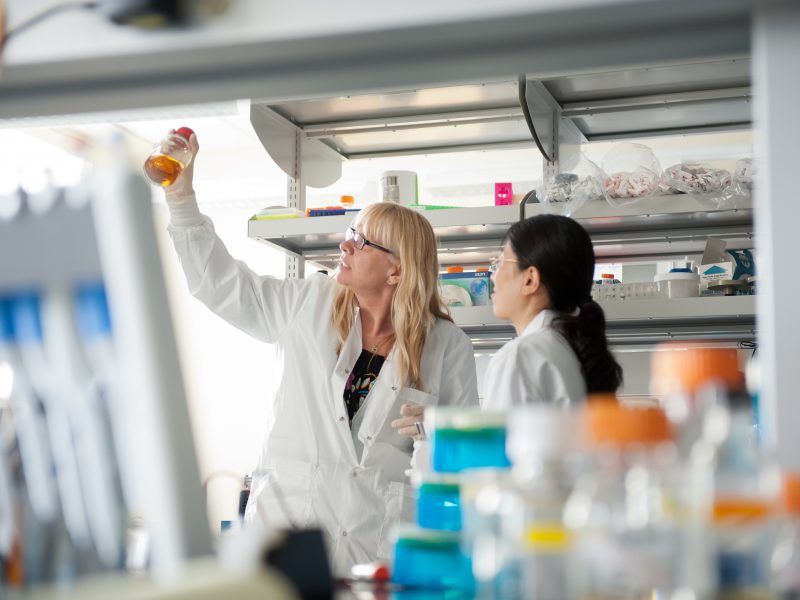 Data Analysis
The Boeing Cascade Climate Impact Model or "Cascade" is a data modeling tool that identifies the effects of a range of sustainability solutions to reduce aviation's carbon emissions.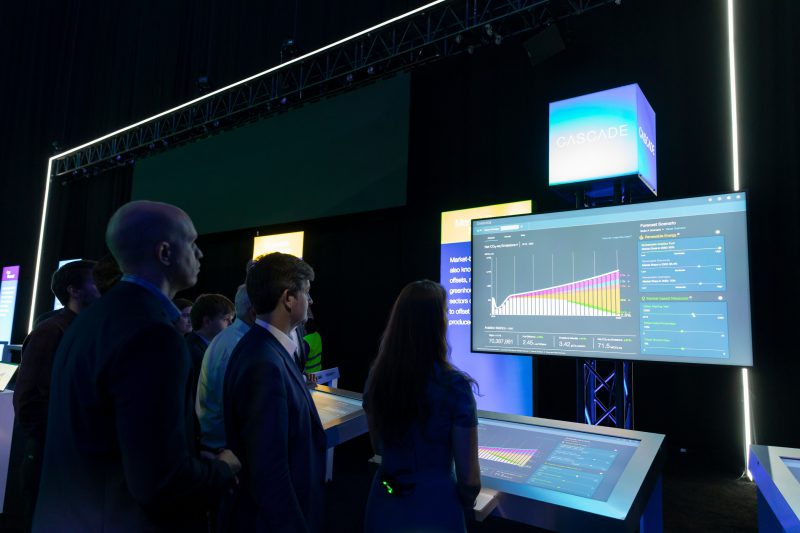 Logistics & Supply Chain
Greater Seattle is the logistics and transportation hub of the Pacific Northwest and your direct access to the world.
We've Got Connections
Greater Seattle is home to three deep water ports and a top 10 international airport that is the closest West Coast gateway to Europe and Asia.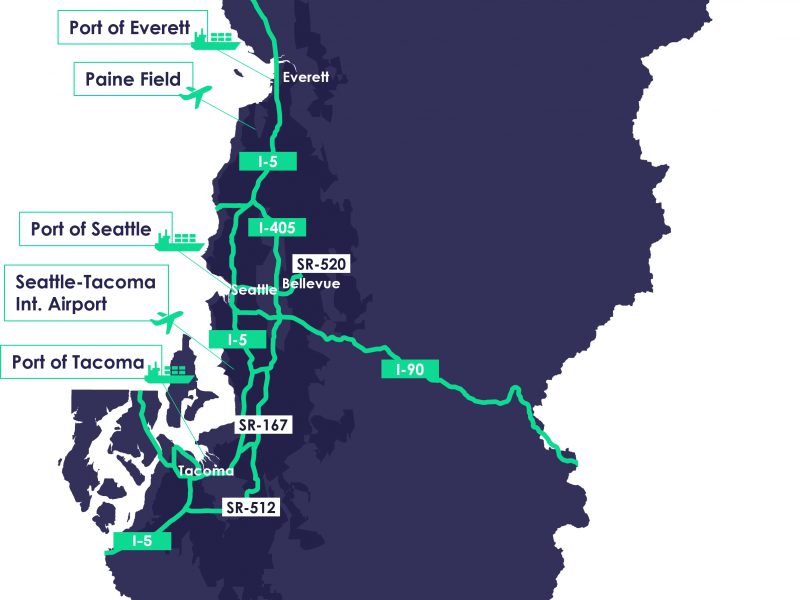 SeaTac International Arrivals Facility
The new, expanded International Arrivals Facility (IAF) at Seattle-Tacoma International Airport is the most complex capital development program in the history of the 71-year-old airport. It significantly enhances the international passenger experience, advances the Puget Sound region as a leading tourism and business gateway, and serves the traveling public well into the future.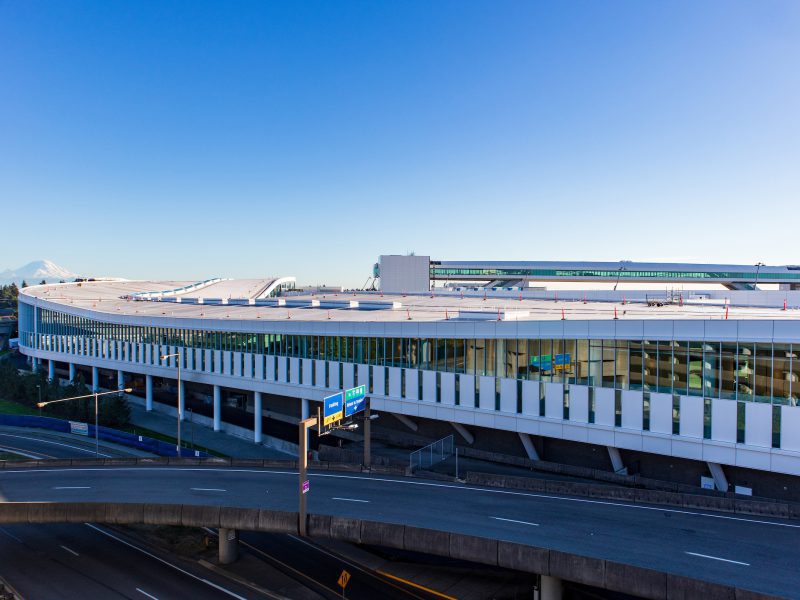 Paine Field
The all-new Passenger Terminal at Seattle Paine Field International Airport in Everett (PAE) offers travelers from Seattle and Northwest Washington a time-saving choice for commercial air flights throughout the western U.S. The terminal's ease of use and close proximity to the Port of Everett, the I-5 interstate and available industrial land makes it an ideal choice for leading aerospace companies.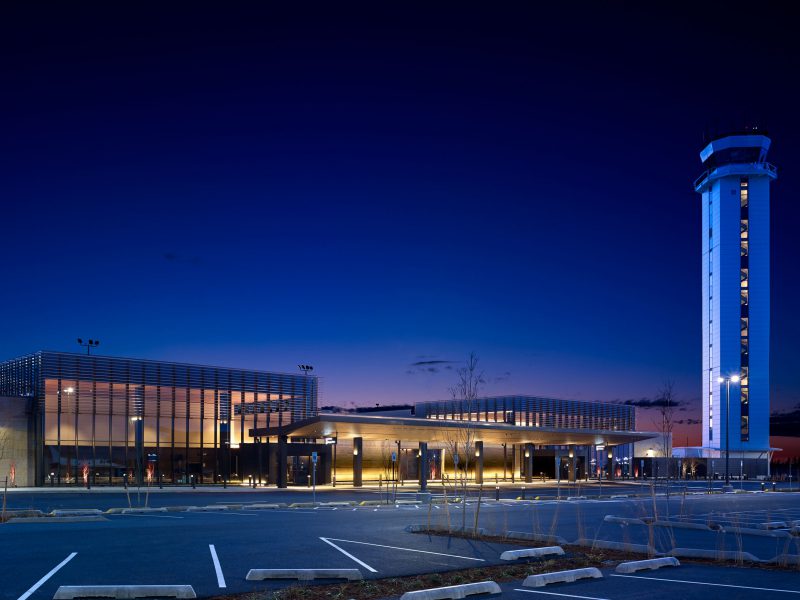 Aerospace Exports
A robust supply chain helped to deliver more than $84 Billion in aerospace exports around the world over the last five years (WiserTrade, 2023).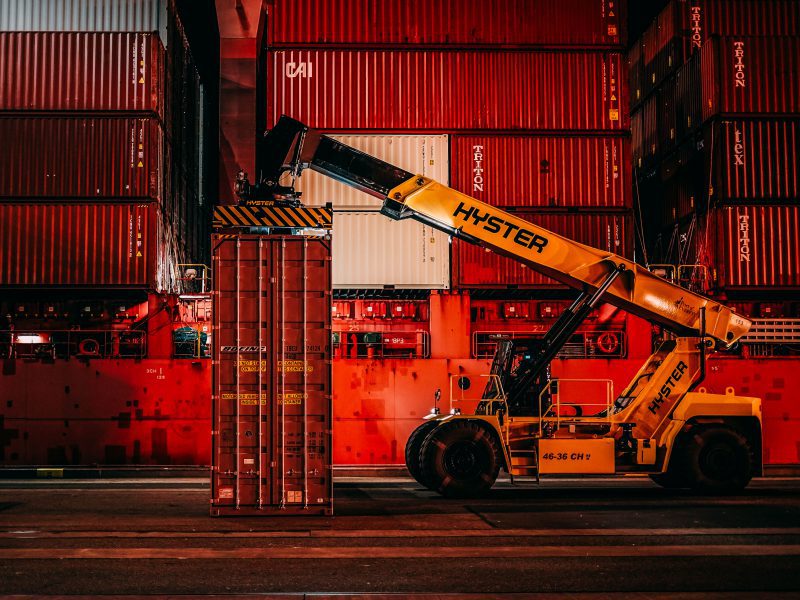 We're on a Mission
Greater Seattle is a significant space hub with more than 90 space companies in the region. 50% of all operational satellites in Earth orbit are made right here. Of all current and future FCC approved satellites, 78% will be made in Washington.
Growing Ecosystem
The Greater Seattle space economy has more than doubled since 2018 given longstanding activity in the aerospace sector, high-tech manufacturing resources, information technology assets, and a strong pool of talent.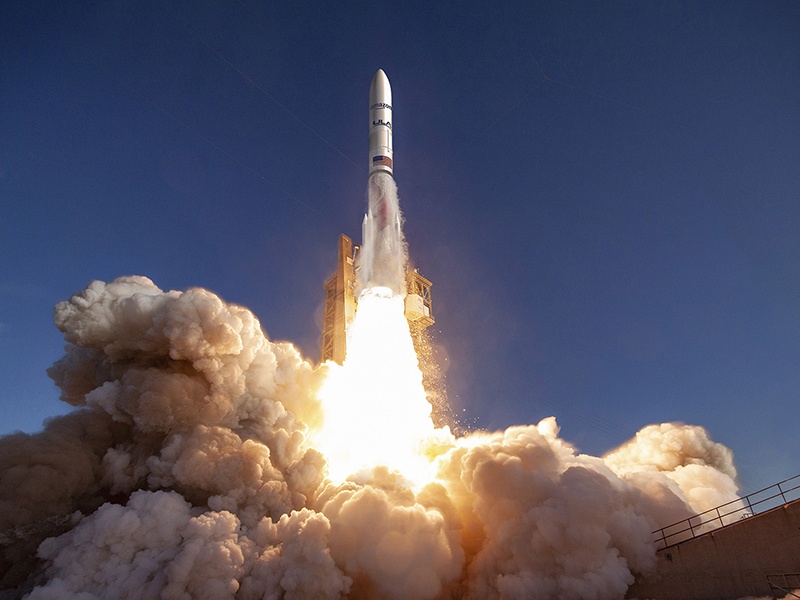 Amazon's Project Kuiper has secured the largest commercial procurement of launch vehicles for its satellite constellation in history.

Blue Origin has taken 32 private astronauts to space on 6 flights.

BlackSky nearly doubled revenues in 2022 and recently won a $50M defense contract.

Microsoft Azure continues to expand space ecosystem with new partnerships.

NASA has selected Blue Origin to develop a lunar lander to transport astronauts on Artemis missions starting at the end of the decade. The value of the fixed-price award is $3.4 billion.

SpaceX Starlink has surpassed 3,500 satellites and 1 million subscribers.

Stoke Space has raised $65 million for its reusable launch vehicle.
Taxes And Cost-Saving Incentives
Washington recently passed a new law that creates a per-gallon incentive for SAF with lifecycle greenhouse gas emissions that are at least 50 percent lower than traditional jet fuel. Other incentives include:
No personal state income tax
No corporate income tax
No inventory tax
Family-wage jobs credit
No sales or use tax on machinery and equipment used in manufacturing operations
No sales or use tax for aerospace businesses for computer hardware/ software/peripherals
Reduced B&O Tax rate for aerospace manufacturing
No retail sales or use tax for the construction of new facilities used for airplane repair & maintenance
Foreign trade zones
Workforce training grants and credits
Other project-specific state & local programs
Take a look at some of the leading aerospace companies in Greater Seattle.
Download