Fastest Growing Tech Hub in the U.S.
Greater Seattle has long been known for serving as the headquarters for Amazon and Microsoft, and this innovative history continues to foster a dynamic and world-class ecosystem of AI, Cloud, Cybersecurity, BioTech, Fintech, Mobility, VR/XR and other IoT-related companies. Today, the technology industry generates a stunning total annual economic impact of $298 billion and 2.2 million jobs for the state of Washington.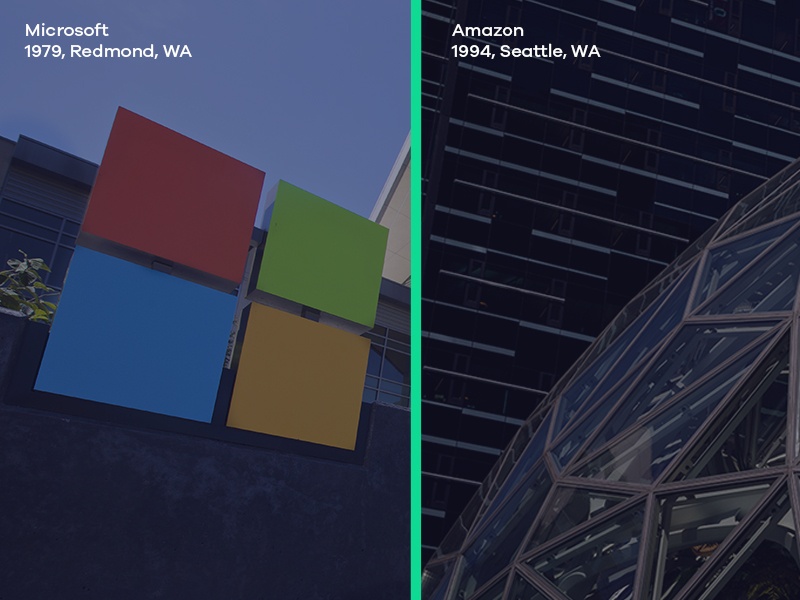 Tech is driving future growth in Greater Seattle
According to a recent report by the real estate brokerage firm CBRE, 14 new "mega leases" propelled the region past the Bay Area for most new tech office space leases in the United States in 2020. This is in addition to record-breaking VC funding, sizzling startup growth and massive expansion projects from the world's most recognized brands
Amazon's Regional Expansion
Amazon has committed to 25,000 new jobs in Bellevue, Washington as part of an expansion of its Puget Sound headquarters with more than 6.6 million square feet of space leased, planned and under construction for the company there. It is, by far, one of the largest post-COVID economic development opportunities in the U.S.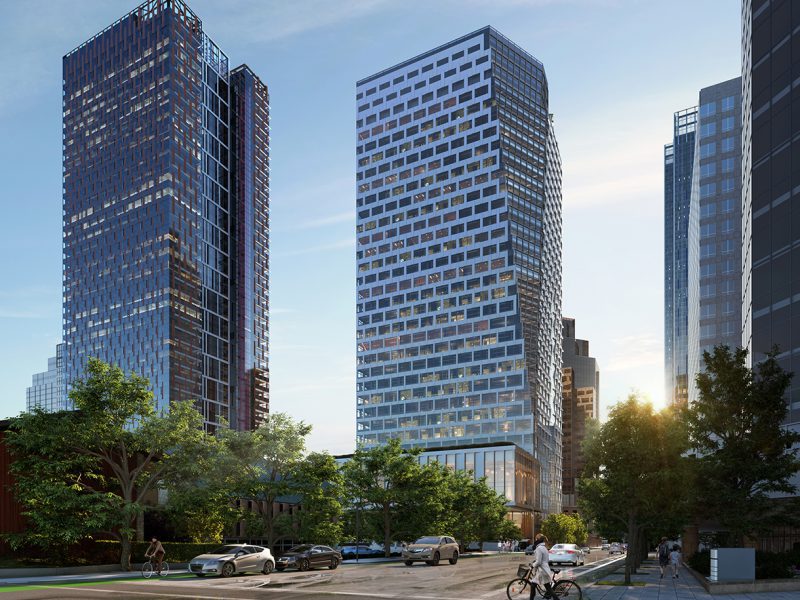 Microsoft Renovates Redmond Campus
Microsoft is rebuilding its Redmond campus to include 17 new buildings, 6.7 million square feet of renovated work space, $150 million in transportation infrastructure improvements, public spaces, sports fields and green space. When this project is complete, the main campus will be comprised of 131 buildings — including the equivalent of 180 football fields of new and renovated space — workspace for 47,000 employees, plus room to expand operations and add up to 8,000 more people.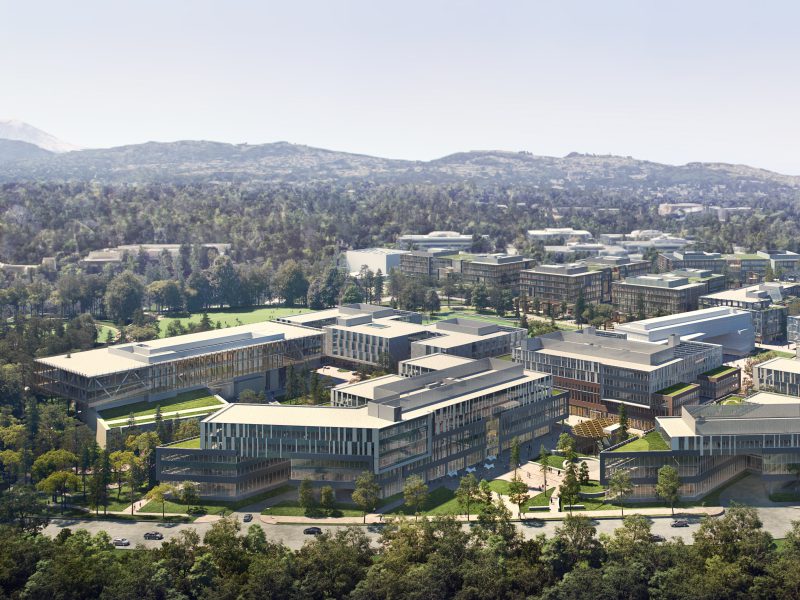 T-Mobile Refreshes Headquarters
T-Mobile recently completed a $160 million refresh of its headquarters in Bellevue, Washington. The company employs approximately 8,000 people and maintains a 1.5 million square foot real estate footprint in the Puget Sound region, which includes its national technology lab and Tech Experience 5G Hub.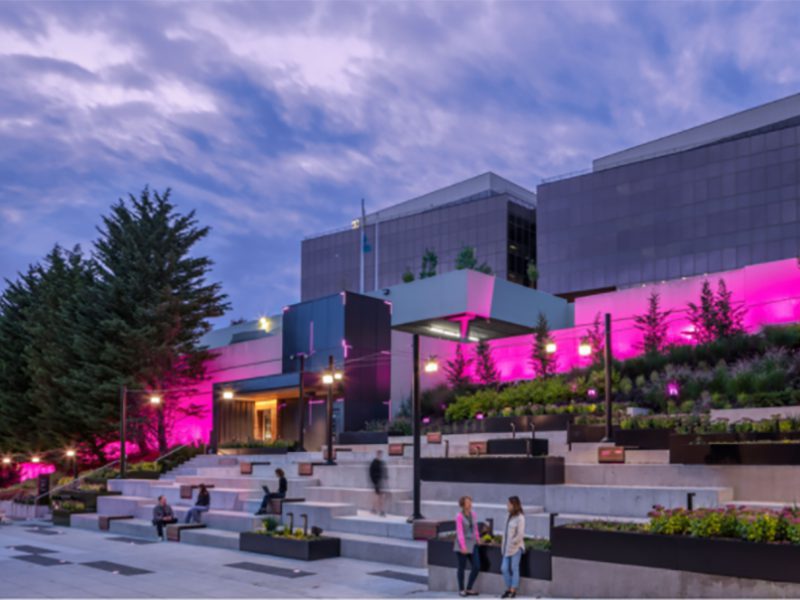 Google Grows in Greater Seattle
Google is moving forward with plans for two new campuses in Kirkland, Washington in addition to its existing 375,000 square foot facility there. The company has more than 5,750 employees total in the region working on everything from Android technology to cloud computing.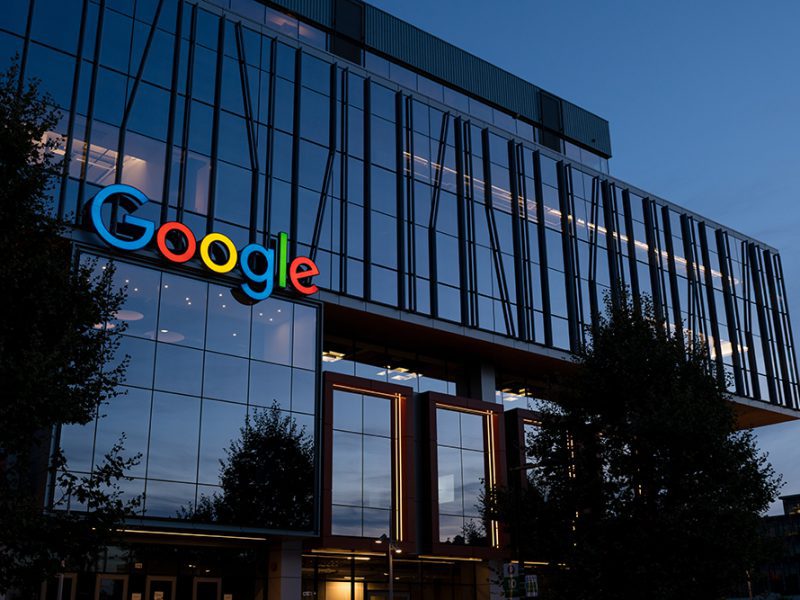 Meta's Northwest Menlo Park
Meta is also expanding its footprint in the region. The portfolio now includes four leased buildings totaling about 1.2 million square feet, plus the company purchased a 6-acre, 400,000 square-foot complex from REI in Bellevue's Spring District. This brings Meta's Spring District commitment to about 1.6 million square feet.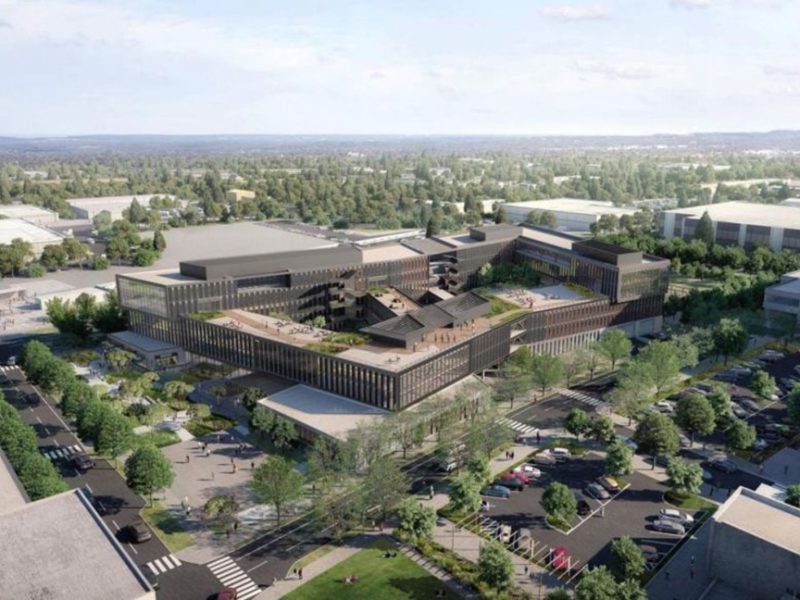 Greater Seattle offers one of the highest proportions of tech talent in the U.S. and leads the nation in brain gain by attracting world-class talent with an unmatched quality of life.
#1 MOST INNOVATIVE PUBLIC UNIVERSITY (UNIVERSITY OF WASHINGTON, SOURCE: REUTERS, 2019)

HIGHEST NET PERCENTAGE IN TECH TALENT (SOURCE: CBRE, 2019-2020)

MOST EDUCATED BIG CITY IN THE U.S. WITH 63% OF RESIDENTS OVER THE AGE OF 25 WITH A DEGREE (SOURCE: U.S. CENSUS, 2017)

RANKED #1 METRO IN THE NATION FOR STEM PROFESSIONALS (SOURCE: WALLETHUB, 2022)

WORKFORCE OF 2.1 MILLION STRONG GAINING NEARLY 20,000 NEW WORKERS EVERY YEAR FROM OTHER DOMESTIC AND INTERNATIONAL CITIES (SOURCE: EMSI, 2021)

MILLENNIAL POPULATION (AGED 22 TO 36) GREW THE FASTEST AMONG MAJOR TECH MARKETS SINCE 2014, NEARLY 22% (SOURCE: CBRE, 2021)

#1 U.S. CITY WITH THE MOST OPPORTUNITY FOR JOB SEEKERS (SOURCE: LINKEDIN, 2021)

TOP 10 MOST INNOVATIVE REGION IN THE WORLD (SOURCE: JLL, 2022)
The University of Washington's Paul G. Allen School of Computer Science & Engineering is widely regarded among the top ten programs in the nation and covers most of the principal areas of computer science and computer engineering, from artificial intelligence to data science to security.
The Washington State University (WSU) School of Electrical Engineering & Computer Science provides a Top 20 graduate program for design automation and high-performance computing.
Seattle University offers a curriculum rich in IoT-related skills with 1,300+ STEM majors, and an enrollment increase in computer science programs of 52% in three years.
The Global Innovation Exchange (GIX) is a university-industry nexus for interdisciplinary education in technology innovation that delivers transformational learning experiences through world-class graduate and professional development programs.
Operating from Seattle, the 5G Open Innovation Lab offers entrepreneurs access to researchers, academics, startups and enterprises with global scale and reach.
Apprenti delivers registered apprenticeship programs with an emphasis on underrepresented groups including women, people of color, veterans, and people with disabilities.
Ada Developer Academy's mission is to prepare women and gender expansive adults to be software developers while advocating for inclusive and equitable work environments.
Video Game Industry
Washington state ranks No. 2 in the nation for annual video game industry economic output. The industry supports a total of 48,808 jobs and generates an economic output of $11.6 billion. Amazon Games, Big Fish, Bungie, Double Down Interactive, Microsoft, Nintendo, Twitch and Wizards of the Coast are just a few household names that take interactive gaming and events to the global stage.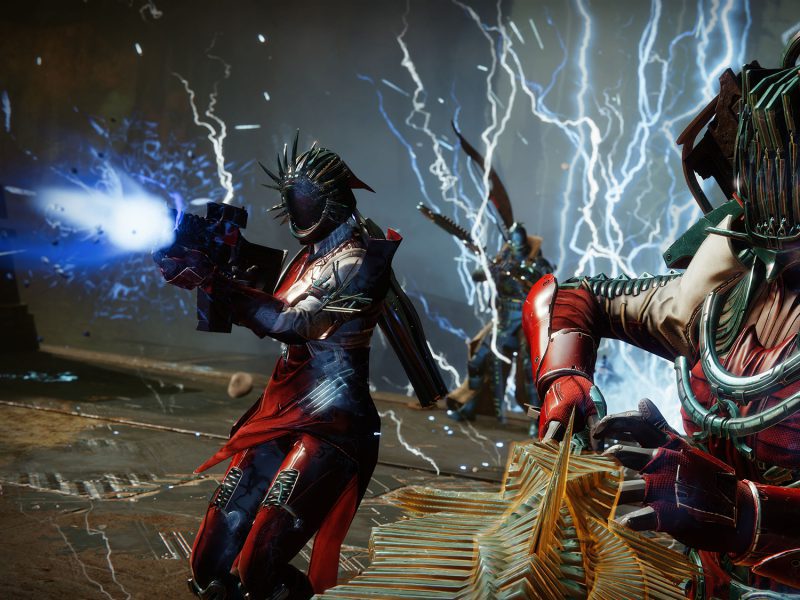 There are 10 education institutions in the region with specific tracks for gaming and design, plus an eSports league:
Bellevue Community College Digital Media Arts

Centralia College eSports

DigiPen Institute of Technology

Edmonds Community College Game Development

Highline College

Lake Washington Digital Gaming

Shoreline Community College

Skagit Valley

The Academy of Interactive Entertainment: Seattle

University of Washington Gaming

Washington State Game Studies and Design
Explore Greater Seattle's top employers in Artificial Intelligence, Cloud Computing and Cybersecurity.
Download
Like so many people who have moved here from elsewhere in the world, I've never wanted to live anywhere else. It has become an amazingly diverse and cosmopolitan and just interesting place to live.